Weatherford

Featured Employer
Al Khobar, Eastern Province, Saudi Arabia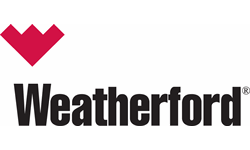 ---
Overview

Weatherford is the leading wellbore and production solutions company. Operating in more than 80 countries, the Company answers the challenges of the energy industry with its global talent network of approximately 20,000 team members and 600 locations, which include service, research and development, training, and manufacturing facilities. Visit weatherford.com for more information or connect on LinkedIn , Facebook , Twitter , Instagram , or YouTube .

We're looking to the future with a clear vision and a strong mission.

Our goal is to address the headwinds facing the industry, revolutionize the oilfield with digital technology, integrated solutions, and world-class talent.

We accept every challenge for the benefit of our Company, our industry, and the world. Our technology leadership delivers solutions that rise to every occasion, supply the best outcomes in each operation, and give power to all customers.

Weatherford offers competitive compensation, a comprehensive benefits program and opportunities for on-going training and career development. VEVRAA Federal Contractor - Priority Referral Requested.

Weatherford is an Equal Opportunity Employer Females/ Minorities/ Veterans/Disabled and gives consideration for employment to qualified applicants without regard to race, color, religion, age, sex, sexual orientation, gender identity, national origin, disability or protected veteran status.

Responsibilities

Improve service quality by identifying causes of equipment failures and service interrupts, communicating remedial action plans, tracking and enforcing implementation and addressing internal and external service quality and reliability concerns.

DUTIES & RESPONSIBILITIES: (not listed in any particular order)
Know and understand Weatherford's Enterprise Excellence Program and the Quality Policy and comply with all requirements of the Quality Systems Manual, Operating and Technical Procedures and Workplace Instructions.
Possess advanced understanding of Weatherford Drilling Services downhole tools from operational and repair and maintenance perspective.
Coordinate with operations and repair and maintenance incident management process.
Investigate service quality incidents, equipment failures and service interrupts covering equipment tests and diagnostics and procedural and processes adherence and providing remedial actions to prevent recurrence.
Document failure investigations in WPTS in a timely manner.
Write incident analysis reports in preliminary and final versions for client submission within standard process timeline.
Issue lesson learns, best practices and engineering change requests based on incident investigation outcomes.
Track incident actions implementation with consistent follow up on assigned open actions.
Monitor training and competency progress and follow up with global training and competency department assessors' requirements, competency and training needs.
Generate reports and presentations related to Reliability, Service Quality, Training and Competency as operations and client requires.
Participate, coordinate and lead quality self-audits relevant to drilling services product line.
Develop and maintain location long term quality action plan.
Generate and analyze service quality and reliability KPIs, monitor performance and advise on remedial action plan for negative trends.
Maintain reliability database with accurate data. Perform regular data QC based on monthly and quarterly reports.
Document equipment damage beyond repair reports and process reports for invoicing perusal.
Must understand and comply with all safety rules and company policies of Weatherford.
Work assignments carried out to the highest quality level.
Perform various other duties and activities as assigned by supervisor within the physical constraints of the job.
Visit customers and suppliers, when necessary, to confer on specific quality problems. Liaison with customers on items of product quality or reliability.
Apply Weatherford, and where appropriate Client Company Quality, Health, Safety & Environment Policy and Management Systems.

Qualifications
Min. 4 years' experience as LWD field engineer with experience running LWD jobs with Gamma Ray, Resistivity, Neutron Density, Rotary steerable and downhole motors.
2-3 years' experience in repair and maintenance along with field experience is recommended
2-3 years' experience in a role as failure analyst, reliability engineer, reliability coordinator, reliability supervisor.
Advanced knowledge of Weatherford's MWD, LWD, Motors and RSS products from operational standpoint as well as internal components and environmental specifications.
Personal aptitude in problem solving, fact finding, analytics of drilling mechanics, downhole sensor logs and tool diagnostic memory logs to identify potential fault causes.
Candidate must be fluent in English language (speaking and writing).
Strong Microsoft office skills (Word, PowerPoint and Excel)
Strong technical writing skills
Advanced Excel skills (Ability to analyze and draw conclusions from large sets of data using pivot tables, pivot charts, power pivots, excel formulas..etc)
BSc. in Engineering or Science (Preferably Electrical or Industrial Engineering).
Preferable:

Certified reliability engineer.
TapRoot Certified.