Petroplan

Featured Employer
Saudi Arabia, Saudi Arabia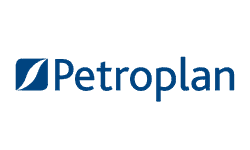 ---
We are seeking a Digital Petrographer to join client who has a Geological Operations Department.
The focus of the digital petrographer is the digital analysis of geological imagery data to provide support for geological studies and operational decisions.
Your primary role will be analyzing physical samples (core, cuttings and outcrop) and the acquisition and QC'ing of their digital images, including petrographic slides, scanning electron microscopy, 3D X-ray tomography and digital rock analysis as well as orthoscopic and conoscopic observations.

Requirements
As the successful candidate, you will hold a bachelor's degree in geology, petroleum engineering, geophysics, or physics.
You will have a minimum of 10 years of experience, including at least five years on challenging petrography and digital imaging issues, preferably related to reservoir evaluation and/or flow simulation.
Familiarity with qualitative and quantitative imagery data analysis, including pore-scale modeling and the acquisition, QC and use of core-derived petrophysical properties (special and standard) is desirable.

Duties and responsibilities:
You will be required to perform the following:
Suppory digital analysis of geological imagery data to provide support for geological studies and operational decisions.
Select rock samples to characterize rock heterogeneity.
Interpret slides, slide quality control, supervision of digital imaging and the interpretation of digital results.
QCing, processing and performing 2D and 3D image analysis and data integration.

Petroplan Today - Our Vision & Mission

Our core aim now, and since 1976, has been, and is, to provide exceptional talent solutions to the energy industry. This means delivering the right solutions to our business partners
through specialist knowledge and tenacity,
By creating strong business partnerships with our clients, contractors, candidates and suppliers, so that we can really understand their needs and truly assist,
Through our dedicated expertise, focused only on the Energy sector
By staying at the centre of the worldwide community for all those, we do business with.

Bringing over 44 years' experience, providing experts and professionals into roles across the energy sector from Engineering, Exploration and Production, O&M projects to Corporate & Commercial, over 55 countries, 550 clients and 65 disciplines, our experience, specialist industry and technical knowledge makes our team true experts.

Remaining niche to the Oil and Gas and, latterly, Renewables sectors, we can provide in-depth workforce solutions, via delivery from our global sector teams focused on Oil and Gas, Technology, Renewable Energy, Commercial and Executive/C-suite. To this end, we believe we can offer the full breadth of bespoke solutions and services based on all our clients' needs.