Puglisevich

Featured Employer
Houston, Texas, United States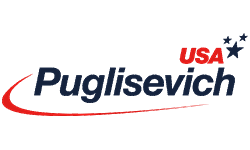 ---
ACTIVELY RECRUITING FOR POTENTIAL TEMP & FULL TIME OPPORTUNITIES!
MATERIALS ADMINISTRATOR
JOB SUMMARY
: Coordinates material requisitions and maintains warehouse organization and inventory levels. Safely and effectively manages the warehouse, materials, supplies and cargo onboard the unit.
Position Requirements
PREREQUISITES/QUALIFICATIONS:
High School Diploma or Equivalent
2+ years previous experience in Supply Chain, Inventory or Warehouse Management
Able to operate software applications as applicable to position. Proficient in verbal and written English language skills and able to effectively communicate with all crew members
3+ years previous experience in a role with 6th generation semi-sub drilling rig
Must pass Physical, Drug Screen and Background/Pre-Employment Screening Checks
Offshore training required:

BOSIET / HUET / FOET
Rig Pass / Safe Gulf
RESPONSIBILITIES:
Prepare unit requisitions for materials and services in accordance with company procedures
Communicate with shore based Supply Chain personnel to ensure requisitions are understood, technical, queries are answered, and purchase orders are expedited as required
Secure the warehouse at all times and restrict access to un-authorized personnel
Optimize stock levels onboard by regularly reviewing the minimum/maximum quantities on the suggested reorder lists
Comply with local customs rules and regulations and environmental laws regarding the shipment of equipment, parts and goods. Be competent in the handling of dangerous goods
Receive and issue parts and equipment to and from the warehouse
Perform cyclical inventory test counts as per company procedures
Ensure that all shipments to and from the unit are properly logged and documented in accordance with company procedures
Maintain a clean, well organized warehouse with all equipment stored in a safe manner at all times
Prepare shipping lists, conduct receipt of goods check, and process Third Party and Client rebilling in a timely manner
Maintain accurate records of received and outstanding requisitions and cargo manifests
Prepare and issue required warehouse inventory reports as required
Maintain an accurate log of all company rental equipment onboard
Use the Procurement Incident Case (PIC) to report any Purchase Order discrepancies (overages, shortages & damages) and shipping issues to the onshore supply chain organization
Maintain current accurate inventory of equipment stored offshore
Regularly review obsolete and surplus parts in the warehouse and bring to the attention of Rig Management
Assist in the manifesting and control of third party equipment as required
Distribute equipment inspections, certificates, reports, etc to the relevant department heads
Update onboard Rig Management on the expediting of purchase orders, materials and shipments en route, etc and prepare reports as required
Ensure all hazardous and non-hazardous wastes are correctly labeled and packaged prior to shipment
Actively participate in weekly rig and departmental safety meetings
Actively participate in the Safety Management Systems
Ensure housekeeping is maintained in assigned areas
Puglisevich USA is an equal opportunity employer.
Position OFFSHORE MATERIALS COORDINATOR Location Puglisevich USA Ltd. EOE Statement We are an equal employment opportunity employer. All qualified applicants will receive consideration for employment without regard to race, color, religion, sex, national origin, disability status, protected veteran status or any other characteristic protected by law.
Puglisevich USA provide qualified personnel to drilling contractors, ensuring continued productivity and efficiency on their offshore rigs. At the same time, we offer candidates the chance to start or continue an exciting career in a dynamic and challenging offshore environment!
We specialize in contract and temporary positions, that could potentially to lead to full time positions. Our main goal is for employees to be successful in obtaining full time employment offshore, in an equal time rotation.
Apply today and let's chat. This is the best opportunity to start your career offshore!
Make sure to follow us on LinkedIn, Facebook, & Twitter for future opportunities:
https://www.linkedin.com/company/puglisevich-usa/
https://www.facebook.com/PugUSA
https://twitter.com/PuglisevichU