Nabors

Featured Employer
Houston, Texas, United States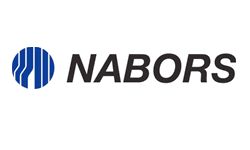 ---
Are you seeking an opportunity to show your exceptional skills and knowledge? Are you looking for a company which provides you with dynamic and challenging work environment every single day? If yes, look no further.... We are probing for individuals who are skilled, knowledgeable and are ready to work in a fast paced environment to deliver top notch solutions to cater business needs.
Company Overview
Nabors Industries owns and operates one of the world's largest land-based drilling rig fleet and is a provider of offshore drilling rigs in the United States and multiple international markets. Nabors also provides directional drilling services, performance tools, and innovative technologies for its own rig fleet and those of third parties. Leveraging our advanced drilling automation capabilities, Nabors' highly skilled workforce continues to set new standards for operational excellence and transform our industry.
Nabors is committed to providing equal employment opportunities to all employees and applicants and prohibiting discrimination and harassment of any type without regard to race, religion, age, color, sex, national origin, disability status, genetics, protected veteran status, sexual orientation, gender identity or expression, or any other characteristic protected by federal, state or local laws. This applies to all terms and conditions of employment including recruiting, hiring, placement, promotion, termination, layoff, recall, transfer, leaves of absence, compensation and training. To learn more about our Fair Employment practices, please refer to the Nabors Code of Conduct.
Nabors Drilling Solutions is an oil and gas service company and a division of Nabors Drilling Technologies USA, Inc. With offices in Alaska, North Dakota, North East, Wyoming, East/South/and West Texas, we are positioned to service both the North American and International marketplaces. Our workforce, like our technology, is rapidly expanding and looking for a qualified RigCLOUD Specialist.
JOB RESPONSIBILITIES
Responsible for providing support directly to customers around Nabors digital solutions, specifically related to RigCLOUD®. This would include development of strategies and tactics to improve RigCLOUD sales, service, business growth, market presence and obtain contracts to increase market share and profitability.
Support the growth and development efforts for all RigCLOUD based digital services and products
Increase third party job count figures through direct sales efforts, such as calling on key clients, preparing quotes and proposals and following up with customers.
Conduct marketing activities related to Nabors digital solutions to service providers & operators
Capable of producing high volume sales
Ability to work with operations team as well as marketing team
Ability to facilitate credit, downtime, and bids
Ability to work with all levels of management both internally and externally
Establish key points of contact within client's offices and field locations throughout the hierarchy level
Must keep sales activities and contacts up to date in Salesforce or active CRM
Minimum qualifications
• Minimum of five years of related technical service within EDR/PVT instrumentation
• Minimum of five years of related sales experience required within the oil and gas industry.
• Excellent writing/editing capabilities and experience in producing effective written internal and external communications for brochures, advertisements, electronic newsletters, web sites, etc.
• Strong project management experience is required, with the ability to takes ownership for ensuring the desired outcome of marketing communication projects and to establish priorities, critical milestones, and monitor the projects toward Marketing & Sales objectives.
• Demonstrable experience in developing efficient strategies and business plans for all sales aspects
preferred qualifications
Experience in an EDR/PVT instrumentation servicing and sales
Experience with downhole drilling technology solutions
Experience in drilling rig operations
Must be detail focused, self-motivated and team oriented
Must have superior time management and organization
Must be able to travel to the potential customer sites as needed
Essential SKILLS / physical requirements / working conditions
Team player with ability to work across departmental lines to achieve objectives
Able to work well with people at all levels of the organization
Excellent diplomatic skills with ability to read and adapt to group dynamics
Self-starter who is able to anticipate and prioritize business needs and handle wide range of diverse communication projects with minimal supervision
Ability to link programs and plans to company's overall strategic goals
Ability to travel to customer locations up to 75% of the time
Strong strategic marketing skills
Excellent written and oral communication skills
Advanced computer skills including MS Word, Excel, and PowerPoint
Today, Nabors owns and operates the world's largest land-based drilling rig fleet and is a leading provider of offshore platform workover and drilling rigs in the United States and numerous international markets. With operations in 28 countries, Nabors also provides directional drilling services, performance tools and innovative technologies throughout many of the most significant oil and gas markets. Leveraging our advanced drilling automation capabilities, Nabors' highly skilled workforce continues to set new standards for operational excellence and transform our industry.

As of April 16, 2018, Nabors' assets include:
407 land drilling rigs
31 offshore platform rigs