Nabors

Featured Employer
Houston, Texas, United States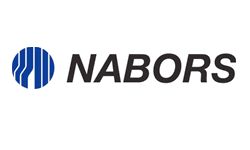 ---
Nabors Industries owns and operates one of the world's largest land-based drilling rig fleet and is a provider of offshore drilling rigs in the United States and multiple international markets. Nabors also provides directional drilling services, performance tools, and innovative technologies for its own rig fleet and those of third parties. Leveraging our advanced drilling automation capabilities, Nabors' highly skilled workforce continues to set new standards for operational excellence and transform our industry.
JOB SUMMARY
Provides Asset Management for Area Operations and Projects.
DUTIES AND RESPONSIBILITIES
General
Interface with Area Operations, Houston Operations, Fixed Assets Department, Engineering, Purchasing, EMS, Project Management and other Nabors subsidiaries as required.

Gather documentation and coordinate approvals for equipment retirements / sales as approved by those responsible on the equipment hierarchy.

Work with local scrap and/or auction companies to process the material out of Nabors facilities or vendor sites.

Coordinate transfers within Nabors subsidiaries and operating areas according to policy and procedure.

Review Material Transfer process for operations MR's for accuracy, integrity and visibility

Execute instructions from Houston Corporate and/or area to mobilize / transfer equipment.

Coordinate processing of documentation required for subsidiary to subsidiary transfers as well as area to area transfers.

Coordinate asset identification, includes acquisition of asset numbers and asset tags.

Train local personnel in regards to identifying assets and marking them properly.

Review MyAssets database for accuracy, integrity and visibility.

Perform asset inventories and audits for districts that you work in as required by manager.

Coordinate, Implement and Maintain integrity of MyAssets and others that may be introduced into the Asset Group. This includes ability to train other staff in the use of Asset systems

Travel with little or no supervision to vendor locations and Nabors yards to conduct inventory audits and training to Nabors personnel along with instructions to vendors on shipping Nabors equipment.

Responsible for identifying unmarked assets, then research and determine if an asset number already exists for the asset or if a new number is required.

Responsible for reconciling the inventory issues in their areas. If an asset is missing they have to research and find the asset or determine it will not be found and advise if it needs to be written off.

Ensure assets in area are tagged and in compliance to corporate policy.

Update area assets in asset system (correcting makes, models, serial #'s, etc...).

Source internally for equipment required for Operations as requested on Material Requisitions

Review PO's for operations to insure new assets are captured on MyAssets

Perform asset inventories twice per year with operating countries Area Managers and coordinators

Conduct physical inventories twice per year for all USA locations

Adhere to company policies and work requirements.

Perform other duties and responsibilities as directed by management.

Conduct an annual review of the position definition with the supervisor and update as required.

Supervisory Responsibilities
Supervise scrap / auction sites as well as third party company employees
MINIMUM QUALIFICATIONS / SKILLS
2 - 5 years hands on experience with drilling rig equipment

Bachelor's degree or high school diploma with minimum work experience 5 years

A total commitment to working safely and participating in all HSE programs.

English language skills, both written and verbal.

Ability to utilize software programs such as Word, Excel, Access, PowerPoint and those developed internally

Ability to perform essential functions of this position with or without reasonable accommodations

Travel within operating areas as per instructions
PREFERRED QUALIFICATIONS
Two or four year technical degree

Industry and/or regulatory courses and training. Knowledge of Drilling Rigs and oilfield equipment.

BEHAVIORAL COMPENTENCIES
Ability to perform routine tasks associated with the position with minimal supervision.

Ability to organize and prioritize tasks associated with the position.

Ability to meet deadlines within expected time frames.

Ability to complete tasks associated with this position within project time frame requirements.

Ability to research, compile, analyze and prepare reports suitable for presentation to senior management within required time frames
PHYSICAL REQUIREMENTS/ WORKING CONDITIONS
While performing the duties of this job, the employee is required to sit and talk and hear. The employee is required frequently to use hands and digits to handle or feel work material. The employee is regularly required to stand, walk, and reach with hands and arms. Lifting/carry up to 50 lbs occasionally, 20 lbs frequently, and 5 to 10 lbs daily. Must be able to use/wear applicable personal protective equipment which may include but is not limited to safety-toed foot wear (with ankle height support), back support belt, hearing protection, safety eye-wear with side shields, gloves and hard hat. May occasionally be required to wear approved/applicable respiratory protection equipment (respiratory protection guidelines would apply with regard to medical evaluation and fit testing of equipment). Frequent assent/decent of stairs/steps, especially at field locations. Must be able to respond quickly to an emergency situation. Ability to stand, climb, crawl and reach for extended periods of time, work in hot conditions, lift 50+ lbs, use a grinder, and other tools as necessary.
Today, Nabors owns and operates the world's largest land-based drilling rig fleet and is a leading provider of offshore platform workover and drilling rigs in the United States and numerous international markets. With operations in 28 countries, Nabors also provides directional drilling services, performance tools and innovative technologies throughout many of the most significant oil and gas markets. Leveraging our advanced drilling automation capabilities, Nabors' highly skilled workforce continues to set new standards for operational excellence and transform our industry.

As of April 16, 2018, Nabors' assets include:
407 land drilling rigs
31 offshore platform rigs