Bureau Veritas

Featured Employer
Houston, Texas, United States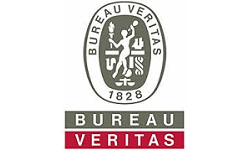 ---
A WORLD LEADER IN TESTING, INSPECTION & CERTIFICATION SERVICES

Bureau Veritas offers dynamic, exciting employment opportunities with an attractive salary/benefit package and an opportunity to play a vital role with a global organization. If you would enjoy working in a dynamic environment and are looking for an opportunity to become part of a stellar team of professionals, we invite you to apply online today.

Bureau Veritas is an Equal Opportunity Employer, and as such we recruit, hire, train, and promote persons in all job classifications without regard to race, color, religion, sex, national origin, disability, age, marital status, citizen status, sexual orientation, genetics, status as a protected veteran, or any other non-job-related characteristics.

This position is responsible to ensure equal opportunity in employment in that all persons are treated equally and on the basis of merit, in decisions regarding selection, placement, promotions, training, work assignments, transfers and other personnel actions.HoustonTexas

SUMMARY: Responsible for the administration of the Bureau Veritas North America vehicle fleet and other assigned assets. This role will also be responsible for proactively managing company assets including but not limited to mobility, MFD, access program logins and other equipment as needed. Interacts with internal customers for all divisions to facilitate & complete requests and drive value to the bottom line.

ESSENTIAL DUTIES & RESPONSIBILITIES:

Asset Management:

• Assist with purchasing, administering and managing assets as assigned.

• Maintain contract data.

• Auditing inventory.

• Entering asset information into asset tracking software system.

• Responsible for shipping defective equipment to vendor and arranging replacement.

• Update the inventory listing of property on all new deliveries.

• Assist with updating and maintaining inventories for all equipment and supplies including location, asset tag number serial number make and model of equipment.
Assist with issuing asset management SOP's; rules and procedures
Responsible for all surplus inventories including recording all End of Life (EOL) inventories and disposal.
Responsible for decommissioning assets and oversee surplus removal as needed.
Identify future opportunities for savings.
Advises internal customers of the appropriate choices of company standard options .
Assist fleet manager with management of fleet and associated paperwork.
Follows up on orders to ensure that assets are moved and delivered as needed.
Maintains records and files proactively and in an organized manner.
Manages the administration of company fleet vehicles, MFD, IT and other assets within North America.
Handles weekly deactivation and activation of accounts within major programs.
Performs related job duties required.
Provides support to Procurement Team as needed
EOL-End of life management
Prepare reports and give presentations on asset usage, financial performance, operations, and maintenance

QUALIFICATION REQUIREMENTS:
Experience in a Laboratory, Operational or dynamic environment
Ability to troubleshoot and resolve issues in a timely manner
Basic knowledge of supply chain management
Close attention to detail is essential and critical
Excellent written and verbal communications skills
Strong interpersonal skills
Proficient and comfortable with personal computer navigation and operation
Proficient with Excel, Word, PowerPoint, Outlook and SharePoint
Capability to create and/or document a repeatable process

EDUCATION and/or EXPERIENCE:
Asset, fleet, inventory or vendor management within a procurement group
Experience within one of the following categories preferred (Fleet, MRO, IT, inventory, materials management)
Bachelor's Degree in Business Administration, Finance, Supply Chain Management or similar field or 3 years or more work experience working in a high volume fast paced office environment.
A well-organized individual who is a team player, and can relate to people at all levels of an organization, possesses excellent communication skills, flexibility and is committed to Bureau Veritas Core Values.

LANGUAGE SKILLS:

Ability to read, interpret and implement safety rules, operating and maintenance instructions, and procedure manuals. Ability to write routine reports and correspondence. Ability to speak effectively to groups of customers and/or employees. Ability to effectively communicate with all levels of employees within the company is essential.

MATHEMATICAL SKILLS:

Capable of performing all calculations required for the management and operations of the inspection business. Able to perform all pertinent operational calculations. Able to read, understand and analyze monthly invoices and reporting.

REASONING ABILITY:

Ability to apply common-sense understanding to complex situations and able to prepare and/or follow instructions in written, oral, or diagrammatic form. Ability to deal with problems involving several concrete variables in standardized as well non-standardized situations and determine the appropriate course of action.

If you are an individual with a disability and you would like us to assist you with searching the Careers Page site for employment opportunities and/or assistance with completing your profile and application, please contact us at 1-888-357-7020 or email us with your request toUSinfor@us.bureauveritas.com We are happy to assist you and encourage you to consider Bureau Veritas for your next great career opportunity!

If you would like additional information regarding Bureau Veritas' federal obligations in regards to equal employment opportunity, please click the link below:

http://www1.eeoc.gov/employers/upload/eeoc_self_print_poster.pdf
Created in 1828, Bureau Veritas is a global leader in Testing, Inspection and Certification (TIC), delivering high quality services to help clients meet the growing challenges of quality, safety, environmental protection and social responsibility.

As a trusted partner, Bureau Veritas offers innovative solutions that go beyond simple compliance with regulations and standards, reducing risk, improving performance and promoting sustainable development.

Bureau Veritas core values include integrity and ethics, impartial counsel and validation, customer focus and safety at work.

Bureau Veritas is recognized and accredited by major national and international organizations.