Saudi Aramco (ASC)

Featured Employer
Saudi Arabia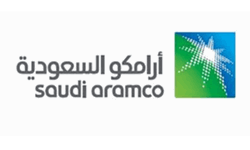 ---
Req Number: 18841BR

Position Description:
We are seeking a Senior Planning & Performance Management Analyst to join the Engineering Services Planning & Performance Management Division of Engineering Services (ES).

This Division is responsible for providing administrative assistance and support to the ES departments. This entails a variety of business support services including planning budgeting, programs, accountability and special projects as assigned. In addition, they handle all training and developmental activities in support of the ES Departments, Safety and Strategic initiative issues and the Staff Advisor for the Administration

The Senior Planning &Performance Management Analyst primary role is to Plans, executes & leads planning and performance management (P&PM) analytical activities under the broad guidance of higher-level Planning &Performance Management staff and supervisors of his organization, particularly in resolving complex, cross-functional, non-routine and/or design issues.

Minimum Requirements:
As the successful candidate you will hold a Bachelor's and Master's degree in business, management, engineering, or a related discipline. From a recognized and approved program.

Candidate should:

Have Twelve (12) years related experience in a P&PM or similar function. Prior industry experience is preferable but not required.

Demonstrated capability and track record in the practice of Planning & Performance Management. Specifically, the candidate should have been exposed to:

Planning activities such as Budgeting, Variance Analysis, Business Plan creation and Manpower Planning and

Performance Management activities such as KPI data collection and consolidation, identifying reasons for underperformance, tracking progress of agreed business plans, preparing Annual Reports and following up on identified action items.

The candidate should be proficient in the use of business tools such as Excel and Powerpoint.

The candidate should possess strong analytical skills, able to prepare & deliver effective presentations, and competent in preparing reports and briefings targeting senior management.

Relevant professional certification (e.g., CMA, CFA, CPA, PMP) is preferred, but not mandatory

Excellent command of oral & written English. Solid communication skills.

Soft skills: Solid negotiation skills, ability to influence others and use soft power in dealing with stakeholders, patience and persistence, ability to work effectively with peers, or independently as needed, ability to secure high-quality input on a timely basis.

Duties & Responsibilities:
You will be required to perform the following:

Contributes, coordinates and progressively leads P&PM tasks such as business plan preparation, initiative tracking, and performance analysis and accountability reporting. (40%)

Conducts special P&PM-related studies or tasks such as the review of business initiatives, the establishment of new benchmarks, the review of risk management activities, the design and re-design of measurements and Key Performance Indicators (KPI), and the setting of business plan and KPI targets (25%)

Assists in identifying gaps in the governance and control environment within the business, and in formulating and implementing solutions for gap closure. (15%)

Provides supervision, coordination and/or facilitation in the execution of regular and special tasks by other P&PM personnel, as well as mentorship on P&PM analytical practice. (10%)

Performs other duties e.g. data collection or business analysis, as assigned. (10%)

About us:
Every day, our multinational team of more than 70,000 people combines passion, purpose, and performance to achieve a common objective: unlocking the full potential of the Kingdom's resources to create more value for our company and more opportunities for people at home and around the globe.
Join us at Saudi Aramco.
Saudi Aramco is ranked in the Global Top 10 in Rigzone's 2019 Ideal Employer Rankings - find out more here.