Grupo Epalmo

Featured Employer
Mozambique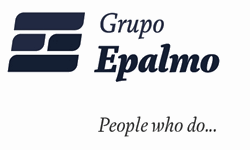 ---
Job Summary
The job holder is responsible for assisting the Dredging and Backfill Company Site Representative (CSR) with the technical supervision and safe and timely delivery of the onshore activities for the shallow water pipe and umbilical pull-in activity, beach valve installation works and onshore umbilical termination activities. Technical reporting is to the Company Shallow Water Installation Lead. Post is based in Afungi camp / offshore accommodation barge on a rotation basis.
Activities
• Liaison between dredging activities and pipeline/umbilical installation.
• Report to CSR for day to day activities
• Participate in meetings with main contractor as needed
• Ensure contractor follows agreed upon approved procedures and protocols
• Generate reports as needed
• Follow company procedures for management of change / variations etc... HSE roles & responsibilities HSE and responsibilities as part of the position:
• Present Safety Moments during meetings
• Ensure HSE is captured during document review
• Demonstrate commitment to safety culture with the team and with the CTR at site / at offices
• Adhere to Project HSE site instructions and policies
• Regularly attend Project HSSE meetings, trainings, audits and inspections
• Assist to risk assessments (HAZIDS, toolbox talks, etc)
• Promote Safety Observation reporting culture Responsibilities The job holder is responsible for...
• The success of the MZ LNG shallow water and onshore pull-in and connection campaigns
• Successful installation of the shore-pull anchoring ground anchor and winch equipment
• The safe execution of the MZ LNG shallow water and onshore pull-in and connection campaigns
• The timely execution of the MZ LNG shallow water and onshore pull-in and connection campaigns
• Successful installation of the beach valve skid.
• Successful installation and connection of the onshore umbilical termination unit
• The installation does not jeopardize the integrity of the onshore or offshore facilities • Successful coordination between the Dredging and Backfill; Pipelay; and Umbilical teams
Disposition and Desirable Criteria Context such as:
• Ability to get along well with others in an international and multi-cultural environment
• Ability to multi-task and work as part of small and flexible team
• Desire to take responsibility for your area of work and to hold yourself accountable to deliver in line with those responsibilities accordingly.
• Track record in offshore and subsea pipeline installation/construction and project operations. Nearshore works experience, including shore-pulls is required.
• Pre-commissioning experience
• Minimum of 10 years' experience in offshore construction experience TOTAL Classification: Restricted Distribution TOTAL - All rights reserved
• Experience of working on rotation in remote camps is desired.
• Fluency in the English language.
• Fluid communicator capable to represent the project
• Ability to travel worldwide / USA / Europe / Mozambique.
• Technical degree or equivalent
• Boiset required.
OBSERVATIONS
Base location: Afungi camp / offshore accommodation barge / Mozambique
Duration of assignment:
Approximately 12 months
Travel: Request to travel may be required
Relocation available: No - rotational position
Start Date: ASAP
CONTEXT & ENVIRONMENT
Mozambique LNG is a subsea (1,400m) to shore dry gas field development located in the norther part of Mozambique close to the Tanzania border. The subsea field will be developed via 18 subsea wells (7" Vertical Subsea Trees), seven four slot production manifolds with associated foundations, one MEG manifold, three 22" trunk lines (approximately 120km total length), one 6" and one 8" MEG lines (approximately 40km length each), eighteen 10" in-field flowlines (825 Alloy clad) with associated, two 4" infield MEG lines, associated ILTs and FLETs for all pipelines and flowlines 25 control modules for trees and manifolds, fours subsea routers, four onshore umbilicals, two main tie-back umbilicals (approximately 80km total length), five in-field umbilicals, twelve UTA assemblies, one hundred and eighty nine electro hydraulic flying leads, forty eight 10" flexible jumpers, rigid jumpers and spools (16" and 22") The project FID was taken in July 2019 with first fuel gas planned in 2023.
With 18 years of activity around the world, Grupo Epalmo, based in Porto, Portugal, is acknowledged in its own country and in the international markets for its competence, accuracy, professionalism and perseverance, being one of the major business groups experienced in Human Resources, Temporary Work, Professional Training, Consulting, Construction and Industrial Maintenance.
Grupo Epalmo has always followed a business dynamic focused on both clients and collaborators, and though mainly directed on the Energy, Industrial and Construction areas, it has been increasing its investments regarding the conquering of new and ambitious goals and markets.
Based always on a spirit of professionalism and supported by a technical and theoretical know-how, Grupo Epalmo, and its highly qualified and motivated teams, is the first to provide services with the aspiration to best serve the clients' demands, with dedication and consideration.
Operating in more than 20 countries, including Angola, we provide our teams and specialists, for operators in the international energy sector, from Oil & Gas and industrial maintenance, to nuclear and construction.
Grupo Epalmo, Headquarters;

Rua S. Lourenco 12 1 Sala 1 e 6
Apartado 1120
4446 – 909 Ermesinde – Portugal
Tel: (+351) 229 773 650
Fax: (+351) 229 733 544
For more information's and Resumes Submittals please use the following:
www.grupoepalmo.com