Saudi Aramco (ASC)

Featured Employer
Saudi Arabia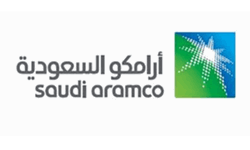 ---
Req Number: 18787BR

Position Description:
We are seeking a Field Compliance Coordinator, preferably with a background in IT, with experience in HSE, to join our Downstream Operational Excellence and Compliance Division (DSOE&CD).
The DSOE&CD is responsible for providing overall HSE guidance, support and oversight to the Saudi Aramco Downstream Portfolio, as well as developing reports and creating HSE IT systems for Downstream.
Your primary role will be to support and coordinate a variety of HSE measures and initiatives, to ensure compliance with government, corporate and local department requirements and expectations, including building systems and reports utilizing IT solutions.

Minimum Requirements:
As the successful candidate, you will have one or more of the following bachelor degrees; environmental science or engineering, safety engineering, industrial hygiene, or business administration.
You will have a minimum of 8 years of experience in HSE or HSE Management Systems or HSE Technologies, preferably within the oil and gas or petrochemical sector. HSE IT subject matter experts preferred.
You must have demonstrated knowledge of delivering hands on HSE program/management system training and must also have ability to assist with developing, implementing, and coordinating comprehensive HSE programs and HSE applications.
You should also have substantial experience delivering HSE related services to oil and gas sector clients.

You must be skilled in the standards, concepts, practices, and procedures within the health, safety and environmental fields.

Duties & Responsibilities:
Provide downstream (DS) business line oversight by helping to drive compliance, enhance performance, foster stewardship and shape policy in all aspects of HSE.

Provide management guidance, support and SME advice to key stakeholders in the DS portfolio, including JV's, Admin Area and Department level HSE professionals/practitioners to effectively manage Saudi Aramco HSE policies and procedures, assessments, and performance measures.

Advise the DS portfolio on the development of HSE protection specific communications, objectives and performance metrics.

Analyze HSE performance measures and assists DS portfolio in identifying opportunities for improvement.Facilitate high-level discussions with DS portfolio stakeholders on all HSE aspects.

Facilitate data collection, analysis and reporting on applicable corporate HSE project initiatives/audits, and assist management with monitoring adherence to DS and corporate HSE program requirements.

Identify and recommend solutions to all technical HSE concerns, in alignment with Saudi Aramco and industry acceptable scientific/engineering practices and principles.

Develop IT solutions to achieve HSE Excellence.

Develop and deliver programs to enhance HSE culture and awareness across the DS portfolio.

Lead or participate in the development and execution of HSE audits and assessments as required and support in digitizing the audits.

Support DS portfolio on HSE reporting, and development/follow up on recommendations and/or action items.

Develops and conducts specialized HSE training programs to communicate hazard control information.

Participate in facilitation of quarterly HSE committee meetings.

Assist with the development and facilitation of information and promotional materials for DS and/or corporate HSE initiatives and campaigns.

Develop software solutions to manage HSE aspects such as Management of Change (MOC), Pre-start Safety checks, Job Safety Analysis (JSA), etc.

Provide technical advice on all HSE aspects, as required.

About us:
Saudi Arabia's vast hydrocarbon resources will see Saudi Aramco become the world's leading integrated energy and chemical company by 2020. Our Chemicals business is a critical, high-profile new enterprise for us and requires committed people with insight, experience and technical expertise.

We can offer professionals from diverse backgrounds and specialties a solid, secure future - not to mention extensive international exposure and the opportunity to see your ideas become reality. Work at the forefront of the industry and see how your career evolves with invested time and effort. It's a chance to make a huge impact both on the local economy and on a global scale.
Every day, our multinational team of more than 70,000 people combines passion, purpose, and performance to achieve a common objective: unlocking the full potential of the Kingdom's resources to create more value for our company and more opportunities for people at home and around the globe.
Join us at Saudi Aramco.
Saudi Aramco is ranked in the Global Top 10 in Rigzone's 2019 Ideal Employer Rankings - find out more here.