Eni

Featured Employer
Milano, Italy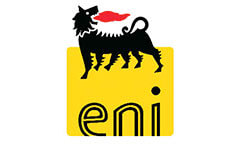 ---
Eni Corporate University invites applications for an academic course that leads to a Master's Degree in Energy and Environmental Management and Economics - MEDEA, in collaboration with the University of Pavia.
The Master
:
The MEDEA Master is an MBA course aimed at graduates with degrees in technical, scientific and economic disciplines, both from Italy and internationally, and at those already working in the energy and environment sector wanting to gain a more in-depth understanding of these areas. The course is focused on the themes of energy and the environment and takes an international and interdisciplinary approach. The academic staff includes an internal team and professors from leading Italian and international universities, along with experienced managers and experts from Eni. The teaching is made up of lectures, blended learning such as flipped classrooms, which combine online study and classes, case studies, learning by doing, project work, seminars and conferences, as well as onsite visits.
Your future in energy and the environment:
l
aunched in 1957 to educate professionals who would go on to join Eni, the MEDEA Master's was the first high-level, post-graduate training course of its kind in Italy and today has become a reference point for the energy sector.
This is the opportunity for you if you have these skills and requirements
:
For Italian candidates:
university degree in Italy in departments of Economics or Engineering, with a final vote not less than 105/110 (or 95/100), or an equivalent academic qualification from abroad;
to be born on or after 1/1/1994;
full proficiency of the English language.
Italian candidates who will graduate by July 31, 2021 can apply.
For non Italian candidates:
first Degree or its equivalent from a recognized University in the area of economics, engineering, law, mathematics, physics, chemicals, geology, statistics, political science;
to be born on or after 1/1/1990;
full proficiency of the English language.
Please note that the requirements are mandatory: without them, we cannot consider your application.
APPLICATION AND SELECTIONS
The deadline for application is April 18, 2021 for foreign citizens and May 16, 2021 for Italian citizens.
Candidates must apply both on Eni website and University of Pavia website
http://economiaweb.unipv.it/2020/01/27/medea/ .
Master Location
San Donato Milanese (MI), if the health safety conditions allow it; alternatively, distance lessons are provided.
SCHOLARSHIPS
In order to favour the dissemination of energy culture in specific countries of interest to the energy sector, a number of full scholarships will be given to deserving students who are in possession of citizenship of the following countries: Algeria, Angola, Bahrein, Cyprus, Congo, Egypt, United Arab Emirates, Ghana, Indonesia, Italy, Kazakhstan, Libya, Mexico, Mozambique, Vietnam. In addition to the exemption from payment of the enrolment fees (25,000 ?), the scholarship entails monthly financial contribution for accommodation and living expenses (1,000 ? for Italians and 1,300 ? for non-Italians), use of company canteens, free training materials.
At Eni we look for enterprising people who want to make a positive impact in the world of energy and join us in our mission
At Eni,
people are the key to our success
, which is why our values are focused on
diversity
, and
lifelong learning
.
Eni evaluates applications regardless of candidates' personal and cultural characteristics or orientations. If your application is among those most in line with the required profile, you will be contacted to continue the selection process .
Together we have greater energy.
- #LI-ECU
Eni S.p.A.
Welcome to Eni – and your future with a dynamic global business that operates across the entire energy supply chain. Eni's 30,000 employees can be found on virtually every continent. Throughout the 67 countries we operate in, we work on some of the most significant energy projects in the world.
Our activities span oil and natural gas exploration, field development and production, as well as the supply, trading and shipping of natural gas, LNG, electricity, fuels and chemical products.
We've grown dramatically since our beginnings in 1953, but we've stayed true to our roots in many ways. Today we may be one of the largest companies in Italy and among the world's most successful oil and gas companies in exploration, but our culture remains genuinely people-focused. Our values of respect, integrity and sustainability guide every aspect of our operations.
As for the future, we're adapting to rapidly shifting market conditions as we complete our transformation into a fully integrated oil and gas company. Through our strong commitment to digitalisation and decarbonisation, Eni will continue to create sustainable value within this changing energy landscape.
We're not only one of the world's most successful energy companies — we pride ourselves on being a dynamic and exciting place to work as well. If you join us, you'll play a key role in shaping the energies of the future.
At Eni you'll enjoy a progressive, inclusive and forward-thinking environment, and a wide range of benefits and rewards. We care about our people's growth, which is why we invest in talent and offer development pathways to give everyone the same opportunity to flourish with us.
Reasons to join us
Take on exciting challenges: Eni's focus is on big and ambitious projects. You'll take on challenging but rewarding work to help us extract energy at depths never reached before.
A multicultural working environment: You'll join a dynamic setting with cutting-edge facilities, the latest technology, and a rich and interesting mix of people from all backgrounds and specialisms.
Make a difference in the world: Our purpose extends further than supplying energy to power the world. Sustainable development and respect for the environment is at the heart of everything that we do.
Training and career growth: We provide training opportunities at the highest standard and encourage self-development, both in a personal capacity and a professional one.
Compensation and incentive programmes: We reward you for your commitment and success through our competitive compensation policy, which is bespoke to each location's local regulations.
Pension programmes: Depending on your location, you could enrol in one of our contributory pension programmes.
ENI ranked in the Global Top 20 in the 2019 Rigzone Ideal Employer Rankings - find out more here.