Petroplan

Featured Employer
London, United Kingdom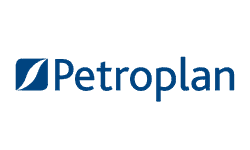 ---
Team Leader CMMS Applications
Responsible for managing maintenance applications, such that the applications meet the requirements and wishes of users, functions well and is constantly available. Working out, and expressing in drawings (or having others do so), designs for new platform installations and equipment or amendments to existing platform installations and equipment (or parts thereof), such that these are available on time, up to date, and meet the set requirements and government prescriptions.
This role reports directly into the Manager Maintenance Systems and will have 3 application engineers and 2 document controllers as direct reports.
Main Duties & Responsibilities
Maintenance Applications
Ensuring that maintenance applications including CMMS meets users' wishes, including by dealing with calls in which users state their wishes for themselves
Agreeing with the vendor whether a given desired adjustment to the system would be technically possible/available
Controlling access to, use of and safeguarding of maintenance applications by drawing up user definitions, establishing the levels of authorisation, etc.
Ordering (or ensuring the order of) the installation of, and ensuring, the initial tests/assessment of new/modified system updates
Advising on and/or elaborating proposals on system updates and/or on transitioning to a new version of the systems
Supporting users in their use of applications or ensuring this is done and providing troubleshooting
Supervising the correct use of applications, maintaining guidelines, documentation and procedures regarding the functional use of applications
Continuing to ensure that the applications are functioning well
Helping determine the strategy in the area of application, analysis and reporting in collaboration with manager
Document Control
Controlling all drawings, diagrams and documentation held and checking their actuality
Controlling the composition of drawings/diagrams with the relevant engineer and acquiring information
Controlling specific information/drawings from suppliers
Having diagrams elaborated, and proposed changes to detailed diagrams and work drawings described, by external engineering companies
Providing guidance to the drawing tasks, including outsourced ones and supervising progress and checking the diagrams and drawings delivered
Flagging up any discrepancies/anomalies, coordinating the flow of information on drawings and ensuring the timely delivery of drawings and registering drawings, checking interim changes
Controlling adaptations, and making amendments or having them made by external engineering company
Controlling as-built drawings to the relevant platform
Providing leadership to staff and representing their needs
Required Competences / Qualifications / Experience / Profile
Relevant bachelor degree. Work experience may compensate for limited formal education
5-10 of relevant experience
Ability to address complex issues and to provide guidance to others on how work should be conducted
Sound understanding of relevant technologies
Familiar with creating reports/dashboards, data mapping and interfacing between applications and data sources
Administrative backround/education/experience
Extensive experience in maintenance management, with a minimum of 5- 10 years
Good knowledge of SQL query builder
Good knowledge of the impact of maintenance and document management systems
Occasional offshore travels must be expected
ABOUT PETROPLAN
Petroplan is the trusted global recruitment solutions partner for clients and professionals in the oil, gas and energy sector. Our mission is to explore with you, seeking optimum talent solutions for our clients and the very best opportunities for our candidates.
Bringing over 40 years' experience, providing experts and professionals into roles across the energy sector from Engineering, Exploration and Production, O&M projects to Corporate & Commercial. Specialist industry & technical knowledge makes our team true experts.
10,000 placements in more than 55 countries for over 550 clients across 65 disciplines
Led today by a predominantly female Board of Directors who provide strong leadership and demand consistency of service to ensure clients receive unrivalled service levels and quality candidates to meet their specific needs. This leadership ethos is underpinned by a positive and client-led management structure.