Petroplan

Featured Employer
London, United Kingdom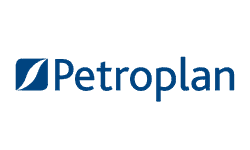 ---
Job Location: Veitnam (South East Asia)
Permanent role
Experience:
Min 15 years' experience in Oil & Gas/ Petrochemical fields or Equivalent
Min 5 years in a relevant management position
Min 5 years engaged in actual field operation which includes not only routine operation but also troubleshooting, commissioning operation, preparation for daily and turnaround maintenance and so on.
Responsibilites:
Under the direct management of Maintenance Division Manager and with the assistance/ supports from Section Managers (SM), the MNT Excellence Coordinator is responsible for successful implementation of followings:
Drive continuous improvement in Work Management performance of the Division via direct support to Assets and Executive.
Support the section, design, implementation and results evaluation of a Maintenance Competency Program, to include competency gap analysis and creating employee development plans to close the gaps.
Assist with creating/updating Maximo's and train the staff on their contents
Assist with resolution of findings from audits.
Development and optimization of corporate processes and standards including governing policies and drives continuous improvement of the process of delivering the preventive maintenance work
Leads the development and implementation of new maintenance initiatives i.e. predictive maintenance programs
Development and optimization of job plans including creating new ones and making use of appropriate asset grouping strategies.
Vendor management strategies for preventive and predictive maintenance
Ensures data integrity and quality in CMMS including an audit system.
Leads implementation of CMMS for new clients (if any). Day- to-day training and management of CMMS team.
Manage the division budget and has oversight over the budget control process related to Maintenance and Reliability Engineering
Enforce requirements of a mechanical integrity program through development and maintenance of established computer-based equipment inspection plans for fired and unfired boilers, process heaters, columns, drums, reactors, heat exchangers and piping. Identify and solve worst actors.
Take lead in in failure analysis to determine root cause and help develop long-term solutions to prevent repeat failures.
Ensure maintenance activities related to Mechanical, Instrument, Metallurgical, Rotation Equipment, Electrical, Turnaround, Maintenance Planning, Supervising, Warehouse to be effectively implemented.
Follow up plan of refinery to have short-term and long-term plan for Maintenance.
ABOUT PETROPLAN
Petroplan is the trusted global recruitment solutions partner for clients and professionals in the oil, gas and energy sector. Our mission is to explore with you, seeking optimum talent solutions for our clients and the very best opportunities for our candidates.
Bringing over 40 years' experience, providing experts and professionals into roles across the energy sector from Engineering, Exploration and Production, O&M projects to Corporate & Commercial. Specialist industry & technical knowledge makes our team true experts.
10,000 placements in more than 55 countries for over 550 clients across 65 disciplines
Led today by a predominantly female Board of Directors who provide strong leadership and demand consistency of service to ensure clients receive unrivalled service levels and quality candidates to meet their specific needs. This leadership ethos is underpinned by a positive and client-led management structure.