Saudi Aramco (ASC)

Featured Employer
Saudi Arabia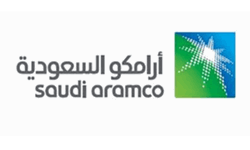 ---
Req Number: 19067BR

Position Description:
We are seeking an Digital Solutions Architect to join the Digital Design & Delivery of Digital Transformation organization.

The Digital Design & Delivery is responsible for managing demand and use-case portfolio to govern delivery of digitalization, lead digital transformation flagship programs, govern enterprise digital architecture and oversee implementation of foundational programs.

The Digital Solutions Architect primary role is to provide high level of technical expertise and professional assistance, advice, guidance in the development and utilization of new and existing computer systems and applications. The successful applicant will originate solutions to recurring problems, recommends or participates in feasibility and cost studies, and proposes alternatives solutions for meeting forecasted workloads based on extensive knowledge of current and long-range trends in computer technology and systems applications. It is essential to have a general understanding of overall computing infrastructure.

Minimum Requirements:
As the successful candidate, you will hold a Bachelor's degree in Computer Science from a recognized and approved program. Technical Certification in application development or project management are preferred.

You will have eight years of experience in application development including at least two in developing IT solutions.

You will have to analyze business processes to determine Information Technology (IT) requirements.

You must have ability to develop, test and document programs and systems to support business applications.

You must have Diagnose and resolve systems operational problems to ensure system availability

You will also have Design, develop, test, install, customize and troubleshoot information security systems and solutions to ensure protection of IT assets, business functions and requirements.

Digital Transformation experience is a preferred.

Duties & Responsibilities:
You will be required to perform the following:

Adhere to Saudi Aramco security and safety regulation and rules.

Maintain, enhance and support existing computer applications and systems solutions.

Review and analyze users' requests and recommend optimum solutions to meet customers' requirements.

Troubleshoot system solutions' problems and implementing resolutions

Test, evaluate, develop and implement new computer applications and systems

Collect and analyze system utilization data to monitor trends and forecast future (IT) application requirements.

About us:
The Engineering & Project Management (E&PM) business line studies, plans and oversees the construction of the Company's new facilities, including some of the biggest and most complex projects in the petroleum industry. Recently, Saudi Aramco completed the largest capital program in its history that included new or expanded oil, gas and petrochemical facilities, raising maximum sustainable crude oil production capacity to 12 million barrels per day and significantly increasing gas production and processing capacities. Among the recently completed projects was the largest crude oil increment in the history of the industry: Khurais, with a production capacity of 1.2 million barrels per day. More challenges lie ahead, with a slate of new or expanded oil, gas, refining and petrochemical projects in the works. E&PM also manages the Company's Research & Development Center where scientists investigate topics such as the desulfurization of crude oil, advanced fuel formulations for next generation combustion engines, and reservoir nano-scale robots (Resbots™) for injection into reservoirs to record their properties.
Every day, our multinational team of more than 70,000 people combines passion, purpose, and performance to achieve a common objective: unlocking the full potential of the Kingdom's resources to create more value for our company and more opportunities for people at home and around the globe.
Join us at Saudi Aramco.
Saudi Aramco is ranked in the Global Top 10 in Rigzone's 2019 Ideal Employer Rankings - find out more here.