Bureau Veritas

Featured Employer
Marrero, Louisiana, United States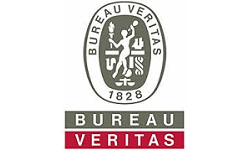 Company: Bureau Veritas
Skills: Laboratory Ops / Tech
Experience: 5 + Years
Education: Associates/2 yr Degree/Diploma
Employment Type: Full Time Salaried Employee
Location: Marrero, Louisiana, United States
---
A WORLD LEADER IN TESTING, INSPECTION & CERTIFICATION SERVICES

Bureau Veritas offers dynamic, exciting employment opportunities with an attractive salary/benefit package and an opportunity to play a vital role with a global organization. If you would enjoy working in a dynamic environment and are looking for an opportunity to become part of a stellar team of professionals, we invite you to apply online today.

Bureau Veritas is an Equal Opportunity Employer, and as such we recruit, hire, train, and promote persons in all job classifications without regard to race, color, religion, sex, national origin, disability, age, marital status, citizen status, sexual orientation, genetics, status as a protected veteran, or any other non-job-related characteristics.

This position is responsible to ensure equal opportunity in employment in that all persons are treated equally and on the basis of merit, in decisions regarding selection, placement, promotions, training, work assignments, transfers and other personnel actions.MarreroLouisiana

SUMMARY: Supervises and coordinates all sample collection, sample preparation and analytical tests required for the Marrero laboratory (Metal & Minerals / Solid Fuels). Manages the Marrero laboratory to ensure bulk material and solid fuel testing meets all regulatory and customer requirements. Is accountable for the activities of personnel engaged in performing chemical and physical tests.

ESSENTIAL DUTIES AND RESPONSIBILITIES; Including the above but not exclusively. Other duties may be assigned.

All duties to be carried out in accordance with Bureau Veritas policies, Health and Safety and Environmental policies, the company's accreditation & quality systems and applicable laws.

Analytical/Laboratory Work Provision
Manage the preparation and testing of samples received at the laboratory according to the recognized International Standards requested, within the turnaround time agreed with the client.
Service delivery at optimum levels as dictated by the market and client base. Time manages resources to meet testing schedules - ensure each workstation is adequately staffed to meet client requirements.
Attention to detail and accuracy in testing and data reporting, close coordination with inspection operations
Proven ability to perform all necessary chemical calculations; ability to perform chemical equations and unit conversions.
Previous experience in the implementation of ISO 17025.
Able to troubleshoot problems and develop new methods as needed; capable of tracking down problems to their root cause.
Ability to determine reasonableness of analytical results with regard to customer, method capability and lot value; apply independent action to quickly determine need for re-assay and correcting sampling method.
Understanding of company quality mission and specific laboratory QC/QA protocols; ability to perform all necessary QC/QA and corrective actions.
Ability to interact successfully with personnel at all levels. Able to logically define problems and communicate to lab technicians in an understandable way.
Maintain client confidentiality and proprietary rights at all times.
Scheduling, maintenance and assessment of all procedures in the division, including but not limited to safety and quality.
Directs and advises personnel in special test instructions/procedures to analyze components and physical properties of materials.
Confers with business leadership to conduct analyses, interpret test results, or troubleshooting.
Assist with the planning and reporting of the operations division.
Responsibility for ensuring that legislative Health & Safety and Environmental standards and procedures are maintained throughout the laboratory.

Quality Control
Ensures technical standards of the highest level are set and maintained.
Responsible for SQC, Calibrations and Quality Assurance.
Responsible for maintenance and verification of all lab equipment.
Data entry into LIMS, result evaluation and reporting of final certificates.
Compiles and analyzes test information to determine operating efficiency of process or equipment and to diagnose malfunction. Reviews testing procedures with an aim of continual improvement, may recommend needs for new equipment.
Tests and analyzes samples
Manage traceability of information and records required for certification purposes.
Communicate any discrepancies observed to the M&M management
Maintain an efficient and well organized electronic and paper data collection and filing systems.

Supervisory Responsibilities
Responsible for the coordination and evaluation of the laboratory staff team.
Responsible for operations coordination and reporting when required.
Responsibilities include; training; planning/assigning/directing work; addressing complaints and resolving problems.
Analyzes, resolves and otherwise assists workers in dealing with work related problems.
Root cause analysis of customer complaints, customer queries, out of spec results or any deficiency in the existing systems.
Assists staff as needed in job performance, training support and administrative function
Risk management - ability to identify, manage and mitigate risks
Work cooperatively with all employees in other offices.
Attend required employee and division meetings.

Financial Responsibilities

Assist with the management of the laboratory and its staff to achieve:
Minimal to none downtime and loss
Control of overhead expenditure
Optimal management of consumable and service purchases
Manage overtime
Gross margins maintained at optimum levels

QUALIFICATION REQUIREMENTS: An individual must be able to perform each essential duty satisfactorily. The requirements listed below are representative of the knowledge, skill, experience and ability required. Reasonable accommodations may be made to enable individuals with disabilities to perform the essential functions.
Metrics driven and a solid decision maker.
Well organized, disciplined and self-motivated, with the capability to balance multiple priorities in a very high paced environment.
Knowledge of analysis of coal and biomass solid fuels and the servicing of seaborne coal, coke and wood pellets required.
Desired solid fuel experience to include:

Crushing, grinding and dividing bulk samples for analysis
Analysis of physical and chemical parameters, i.e.: Proximate; Total Sulfur; Calorific Value; Hard-grove Grind-ability Index; Ash Fusion Temperatures; Carbon; Hydrogen; Nitrogen; Particle Size Distribution; Mineral Ash Analysis; Free Swelling Index; Chlorine; Fluorine; Phosphorus.
ICP Analyzers for the determination of trace elements in various sample types.
Full Metallurgical coke and coal analysis
Sample preparation and analysis performed according to ISO 17025 standards

Experience with testing of dry bulk Metal & Mineral products; to include knowledge with wet-chemistry principles.

EDUCATION/EXPERIENCE

Associates or Bachelor's Degree (Science) is preferred and/or minimum 5 years operations experience, of which a minimum of 3 years held in a supervisory capacity.

LANGUAGE SKILLS

Ability to read, analyze and interpret general business periodicals, professional journals, technical procedures and governmental regulations. Ability to write reports, business correspondence and procedure manuals. Ability to effectively present information and respond to questions from groups of managers, clients, customers and general public.

MATHMATICAL SKILLS:

Ability to add, subtract multiply, and divide in all units of measure, using whole numbers, common fractions and decimals. Ability to compute, rate, ratio and percent. Be able to draw and interpret a variety of graphs.

REASONING ABILITY :

Ability to define problems, collect data, establish facts and draw valid conclusions. Ability to interpret an extensive variety of technical instructions in mathematical or diagram form and deal with several abstract and concrete variables.

OTHER SKILLS and ABILITIES:

Ability to operate 10-key and learn computer software programs. Must have a strong knowledge of Microsoft Office.

PHISICAL DEMANDS: The physical demands described here are representative of those that must be met by an employee to successfully perform the essential functions of this job. Reasonable accommodations may be made to enable individuals with disabilities to perform the essential functions.

While performing the duties of this job, the employee is regularly required to sit; use hands to finger, handle, or fell objects, tools, or controls; and talk or hear. The employee frequently is required to stand, walk, and reach with hands and arms. The employee is occasionally required to stoop, kneel, crouch, or crawl.

The employee must occasionally lift and/or move up to 10 pounds. Specific vision abilities required by this job include close vision, distance vision, color vision, peripheral vision, depth perception, and the ability to adjust focus.

WORK ENVIRONMENT: The work environment characteristics described here are representative of those an employee encounters while performing the essential functions of this job. Reasonable accommodations may be made to enable individuals with disabilities to perform the essential functions.

While performing the duties of this job, the employee regularly works near explosive material (depending on site) and is regularly exposed to fumes or airborne particles (depending on site).

The noise level in the work environment is usually moderate.

If you are an individual with a disability and you would like us to assist you with searching the Careers Page site for employment opportunities and/or assistance with completing your profile and application, please contact us at 1-888-357-7020 or email us with your request to USinfor@us.bureauveritas.com We are happy to assist you and encourage you to consider Bureau Veritas for your next great career opportunity!

If you would like additional information regarding Bureau Veritas' federal obligations in regards to equal employment opportunity, please click the link below:

http://www1.eeoc.gov/employers/upload/eeoc_self_print_poster.pdf
Created in 1828, Bureau Veritas is a global leader in Testing, Inspection and Certification (TIC), delivering high quality services to help clients meet the growing challenges of quality, safety, environmental protection and social responsibility.

As a trusted partner, Bureau Veritas offers innovative solutions that go beyond simple compliance with regulations and standards, reducing risk, improving performance and promoting sustainable development.

Bureau Veritas core values include integrity and ethics, impartial counsel and validation, customer focus and safety at work.

Bureau Veritas is recognized and accredited by major national and international organizations.