Petroplan

Featured Employer
Saudi Arabia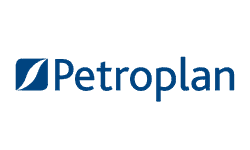 ---
We are seeking a Petroleum Engineering System Analyst
Your primary role will be to ensure timely capture of well data assets - according to pre-defined standards - in to official data stores, with upmost quality and easily accessible to authorized staff.
Minimum Requirements
As the successful candidate, you should have a bachelor's degree in petroleum engineering, computer science, management information system or geoscience. An advanced degree is preferred.
You will have a minimum of 10 years of experience in the oil and gas business, including a minimum of 7 years of work experience with upstream data management.
You must have a full understanding of upstream data types, with good understanding of the data management functions concept.
Duties & Responsibilities
You will be required to perform the following:
Identify problems with the existing data management environment, and formulate solutions, alternatives, and recommendations to resolve them.
Provide central direction and control over complex theoretical and practical data management projects, and work with cross-functional teams for implementations, review/monitor project progress, and generate needed reports.
Analyze the effects of proposed changes to data workflows on all stakeholders, and provide recommendations to enhance the proposal.
Originate ideas for improvement, and recommend or change procedures for data management.
Ensure the implementation of data management policies, methodologies, and procedures.
Serve as data senior representative to facilitate internal/external technical meetings and communication between the development team and all stakeholders.
Mentor young professionals; develop training materials, and conduct comprehensive training.
Develop, implement, and review data management standards and protection policies for enhancing data integrity and security.
Provide technical expertise and technical consulting on data quality assurance and quality control measurements.
ABOUT PETROPLAN
Petroplan is the trusted global recruitment solutions partner for clients and professionals in the oil, gas and energy sector. Our mission is to explore with you, seeking optimum talent solutions for our clients and the very best opportunities for our candidates.
Bringing over 40 years' experience, providing experts and professionals into roles across the energy sector from Engineering, Exploration and Production, O&M projects to Corporate & Commercial. Specialist industry & technical knowledge makes our team true experts.
10,000 placements in more than 55 countries for over 550 clients across 65 disciplines
Led today by a predominantly female Board of Directors who provide strong leadership and demand consistency of service to ensure clients receive unrivalled service levels and quality candidates to meet their specific needs. This leadership ethos is underpinned by a positive and client-led management structure.