Weatherford

Featured Employer
Baku, Azerbaijan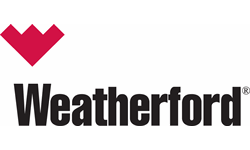 ---
Overview
Weatherford is the leading wellbore and production solutions company. Operating in more than 80 countries, the Company answers the challenges of the energy industry with its global talent network of approximately 20,000 team members and 600 locations, which include service, research and development, training, and manufacturing facilities. Visit weatherford.com for more information or connect on LinkedIn , Facebook , Twitter , Instagram , or YouTube .
We're looking to the future with a clear vision and a strong mission.
Our goal is to address the headwinds facing the industry, revolutionize the oilfield with digital technology, integrated solutions, and world-class talent.
We accept every challenge for the benefit of our Company, our industry, and the world. Our technology leadership delivers solutions that rise to every occasion, supply the best outcomes in each operation, and give power to all customers.
Weatherford offers competitive compensation, a comprehensive benefits program and opportunities for on-going training and career development. VEVRAA Federal Contractor - Priority Referral Requested.
Weatherford is an Equal Opportunity Employer Females/ Minorities/ Veterans/Disabled and gives consideration for employment to qualified applicants without regard to race, color, religion, age, sex, sexual orientation, gender identity, national origin, disability or protected veteran status.
Responsibilities
The MPD Well Site Supervisor position is focused on applying skills and knowledge in order to safely perform and manage any Managed Pressure Drilling (MPD) functions. The MPD Well Site Supervisor must be proficient in managing all aspects related to Managed Pressure Drilling (MPD) as well as mentoring junior personnel. Duties and responsibilities are to supervise, manage, lead or delegate aspects of the rig up, maintenance and operation of all MPD equipment on the rig site and base when required. The MPD Well Site Supervisor is the focal point between the client, rig personnel, Weatherford crew and office, they are accountable to oversee all operational aspects relating to the MPD equipment on the rig.
Roles & Responsibilities:
At the discretion of product line management (such as the Engineering Manager, Operations Manager, or their designee) will be responsible for working in the shop. This will include but not limited to green tagging, preparing, and/or assisting with shipping equipment to job site.
Responsible for daily communication with the clients rig site representative, client's office, and other services companies on location. Collaborate with the field engineer for technical down knowledge and assistance when needed.
This individual is responsible for all Managed Pressure Drilling Operation on the rig, from a technical, equipment and safety aspect.
Can demonstrate, apply knowledge and perform all hands-on functions of all operations of MPD including rig up, operating, event identification and downhole theory, maintenance, changing RCD elements and trouble shooting
Interacts with 3rd party service providers on the rig, such as the mud loggers, mud company, MWD and directional services, etc.
Responsible for managing and tracking inventory and sending signed job tickets to the office.
Train and mentor crew members.
Participate in pre and post job meetings with the clients.
Manage crew shifts and rotation while on the rig site.
Responsible for making sure equipment is functional and inventory lists complete before sending equipment to location as well as green tagging manifold.
Follow all QHSE procedures and report any incidents.
Conduct safety meetings on the rig.
Know and understand Weatherford Quality Policy and comply with all Operating, Technical Procedures and Workplace Instructions.
Must understand and comply with all safety rules and company policies of Weatherford.
Oversees/ensures completion of daily preventative maintenance as per the checklist.
Responsible for all Managed Pressure Drilling Operations on the rig, from a technical and a safety standpoint.
Have a good understanding of drilling operations.
Responsible for all QHSE procedures of all WFT crew and report any incidents.
Documents all jobs and incidents in the Weatherford Performance Tracking System (WPTS).
Responsible for all logistic operations on location.
Ensures that all equipment is functional (submits for repair, if required).
Ensures that green tagging in the shop is completed prior to mobilization.
Required to complete the competency requirements identified by Global and Geo Zonal Management.
At the discretion of management (Geo Zone and/or Global), may be required to complete training required to become Qualified Competency Assessor and perform competency assessments on MPD personnel when required.
Perform various other duties and activities within the physical constraints of the job.
Qualifications
Must have at least two years Managed Pressure Drilling experience.
MPD deep water experience is essential .
Must have a technical Engineering Degree related to oil and gas.
Must be willing to travel to remote land and offshore work locations and possibly to other countries.
Ability to travel internally in the region or globally if required attending meetings, customer office assignments or operations.
Excellent interpersonal skills.
Excellent communication skills (verbal and written).
Good mechanical aptitude.
Excellent organizational and planning skills.
Ability to give direction, supervise and mentor junior personnel.
Knowledge and experience with traditional drilling practices and well control.
Strong technical and operational knowledge of Managed Pressure Drilling, procedures and practices.
Ability to lead and mentor other team members.
Helpful and highly motivated with the ability to prioritize workloads.
Good attention to detail.
Flexible and able to support and interface with members of staff at all levels.
Willingness to learn.