BP

Featured Employer
Pune, Maharashtra, India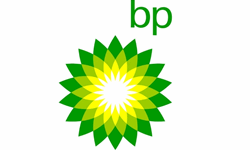 ---
Role - People Manager Role Synopsis
The Productivity Product Engineering team develops and supports productivity and collaboration products for use at scale across bp, employing Agile working techniques to undertake technology POCs and launch & support products and services in support of frictionless business user productivity and collaboration experience globally.
You will specialize in engineering and management of applications, platforms and SAAS products that enable productivity and collaboration.
You'll act as a lead for new and existing product innovation, design and build, including customization of software and technical platforms for BP colleagues and external users.
Key Accountabilities
Team: Work in teams of Software Engineers and Business Analysts to translate relevant business requirements into designs for technical platforms.
Platforms: Work with the team to create a clear vision & maximize value from current applications & emerging technologies, demonstrating technical thought leadership
Relationships: Contribute to the continuous improvement of the wider team by supporting & coaching Platform Engineers & improving the quality standards & efficiency of delivery
Technology: Build awareness of internal & external technology developments, managing the delivery of process & system improvements
Safety & Compliance: Lead & promote a culture of security & compliance
Desirable Education
Preferably a Bachelor's (or higher) degree, preferably in Computer Science, MIS/IT, Mathematics or a hard science.
Desirable Experience and Capability
Years of experience: 12-15 years, with a minimum of 8-10 years of relevant experience.
Required Criteria
O365 technical Specialism: Maintains expert level knowledge and certification of O365 products, enterprise scale tenant administration, roadmap management and managing complex O365 integrations and deployments.
Availability Managementprocess, operations and tasks.
Capacity Management:monitoring and initiating actions to resolve shortfalls
Emerging Technology Management:Awareof opportunities provided by new technology
Programming / Software Development:Design, code, test, correct and document complex programs and scripts
Release and Deploymentincluding building and testing.
Requirements Definition and Management
Systems Design:Specifies user/system interfaces
Systems Installation and Decommissioning
Preferred Criteria
Appropriate engineering certifications on Platform technologies. ServiceNow AWS; Azure;
Confidence in other non-Microsoft collaboration tools and emerging technologies, for example Mural, Digital Event technologies and platforms.
Confident working with commonly used network equipment in an enterprise environment (such as Cisco, Juniper, HPE/Aruba, etc).
Exposure to adjacent domains such as platforms, storage, databases, etc.
Understanding of modern development methodologies (Agile using Scrum and/or Kanban).
Knowledge of DevOps practices and techniques such as Value Stream Mapping, Lean, flow, eliminating waste.
Experience of modern approaches to source-code management and control through tools such as TFS and Git/GitHub.
Good interpersonal skills incl.the ability to relate complex topics in simple and accessible language.
Key Behaviours:
Empathetic: Cares about our people, our community and our planet
Curious: Seeks to explore and excel
Creative: Imagines the extraordinary
Inclusive: Brings out the best in each other