Bureau Veritas

Featured Employer
DURBAN , South Africa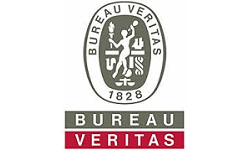 ---
Your career is about more than building a resume - it's a chance to Leave Your Mark.

As we continue to develop Marine & Offshore activities, we are delighted to offer a unique opportunity to join our organisation as Marine Surveyorfor its developing operations. Position is located within our Durban office in South Africa:

Mission:

The job incumbent is responsible for conducting quality inspection of ships in service or construction to determine their conformity with specified requirements (BV rules, International Maritime Organizations, National Regulations, Standards IACS Requirements, etc.) or to attest a given situation of a ship.

Functional Competencies:

Undertake classification / certification and statutory surveys and inspections of ships-in-service according to rules and regulations.
Carry out ISM/ISPS/MLC audits, as assigned by supervisor.
Work closely with internal and external stakeholders and ensure all survey / inspection reports (including survey certificates) are factual, objective and submitted within the stipulated format and timeframe.
Keep up to date with new rules, regulations and technical information or process disseminated through internal communication.
Participate in meetings (both internal and external) as required.
Attend all scheduled trainings (locally and overseas) and ultimately achieving specified delegations as agreed in Performance Management Process.
Ensure timely and accurate submission of time & expense sheets.

Requirements:
Degree qualified in Marine Engineering / Naval Architecture or Certificate of Competency 1.
Minimum 2 years relevant working experience as Ship Project Manager (repair or new construction) / Technical Superintendent / Marine surveyor or equivalent; or seafaring experience as foreign going engineer.
PC Literate
Able to travel at short notice and accept short to mid-term overseas assignments as required.

Specific Responsibilities and KPIs:
Maintain reporting and quality KPIs within specified turnaround time (set locally or by Head Office).
Maintain and keep up level of technical competencies and qualifications.
Ensure quality reporting output and customer satisfaction.

Shaping A World of Trust

To be successful in this role, the right candidate will be able to demonstrate their ability to comply with our Absolutes (Safety, Ethics and Financial Control), and also Our Values (Trusted, Responsible, Ambitious & Humble, Open & Inclusive).

WHAT WE VALUE AT BV

We serve as guardians of integrity, upholding the highest standards responsibly. We create trust between businesses and those they serve, demonstrating the ambition to work hard and the humility to learn and grow. We cultivate an open and inclusive environment wherever we operate. And ethics, safety and financial control serve as the foundation for our shared culture.

Being part of the BV family, is more than just working, it's being convinced that you will leave your mark.... in shaping a world of trust.
Created in 1828, Bureau Veritas is a global leader in Testing, Inspection and Certification (TIC), delivering high quality services to help clients meet the growing challenges of quality, safety, environmental protection and social responsibility.

As a trusted partner, Bureau Veritas offers innovative solutions that go beyond simple compliance with regulations and standards, reducing risk, improving performance and promoting sustainable development.

Bureau Veritas core values include integrity and ethics, impartial counsel and validation, customer focus and safety at work.

Bureau Veritas is recognized and accredited by major national and international organizations.