Petroplan

Featured Employer
Riyadh, Saudi Arabia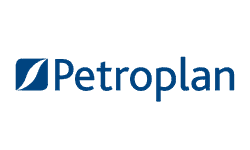 ---
Business Line Upstream
Position Description
We are seeking a Reliability Engineer specialized in rotating equipment to the join South Ghawar Gas Producing Engineering Division (SGGPED), under the South Ghawar Gas Producing Department (SGGPD).

The organization handles all rotating equipment-related issues associated with gas producing facilities, including Gas Compression Plants.

The engineer is expected to lead and monitor the efforts in troubleshooting and determining the root causes of failures for several types of rotating equipment such as gas compressors, air compressors, pumps, gearboxes, motors, etc. In addition, the engineer is expected to have full knowledge and experience in analyzing and diagnosing machinery vibration and in reliability practices (predictive maintenance, lubrication, etc).
Minimum Requirements
The successful candidate should hold a Bachelor's Degree in Mechanical Engineering.

Minimum of 10 years of experience in Oil and Gas industry operating facilities.

Ability to develop design packages and conduct studies related to rotating equipment.

Ability to propose and deploy reliability improvement technologies/solutions and innovative ideas.

Must have Fundamental Engineering (FE) and recommended to have a Professional Engineer (PE) status.

Knowledge of international standards and best practices such as API, ASME, ANSI, etc.

Preferred to have membership of internationally recognized technical societies.

Comprehensive knowledge and practical experience in rotating equipment design, maintenance, assessments, studies, investigations, analysis, and optimization, troubleshooting, producing detailed reports, and developing sound technical evaluations.

Knowledge of rotating equipment shop and field repairs/maintenance.
Duties & Responsibilities
You are expected to be able to perform the following:

Provide day-to-day technical support to operations and maintenance to troubleshoot rotating equipment-related issues.

Develop, evaluate, and review rotating equipment engineering design for reliability enhancements and required modifications/upgrades.

Lead rotating equipment failures and trips investigation and produce the associated reports.

Develop and maintain the reliability reports for rotating equipment.

Review the equipment historical data and conducting reliability studies.

Develop and review rotating equipment design packages.
About Us Saudi Aramco's Exploration & Producing (E&P) business line oversees the world's largest reserves of conventional crude oil, and the fourth-largest reserves of natural gas. The Company's reserves portfolio include Ghawar, the world's largest onshore oil field, and Safaniya, the largest offshore field. Company geologists are actively seeking additional reserves in many areas of the Kingdom, offshore in the Gulf and the Red Sea and onshore in the deserts and mountains. Petroleum engineers and earth scientists in E&P work with cutting-edge technology to manage and produce these reserves, including 3D visualization, reservoir simulation and remote geosteering of multilateral wells. The Company's Exploration and Petroleum Engineering Center, or EXPEC, is home to one of the industry's most powerful computer centers. Research and development into subsurface upstream technology is conducted at the EXPEC Advanced Research Center. For more than two decades in a row, Saudi Aramco has been ranked the No. 1 oil company in the world by Petroleum Intelligence Weekly, a testament to the dedication and professionalism of the men and women of Exploration & Producing.

ABOUT PETROPLAN

Petroplan is the trusted global recruitment solutions partner for clients and professionals in the oil, gas and energy sector. Our mission is to explore with you, seeking optimum talent solutions for our clients and the very best opportunities for our candidates.

Bringing over 40 years' experience, providing experts and professionals into roles across the energy sector from Engineering, Exploration and Production, O&M projects to Corporate & Commercial. Specialist industry & technical knowledge makes our team true experts.

10,000 placements in more than 55 countries for over 550 clients across 65 disciplines

Led today by a predominantly female Board of Directors who provide strong leadership and demand consistency of service to ensure clients receive unrivalled service levels and quality candidates to meet their specific needs. This leadership ethos is underpinned by a positive and client-led management structure.