NES Fircroft

Featured Employer
Calgary, Alberta, Canada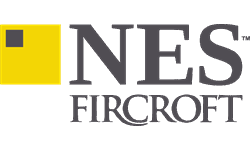 ---

Responsibilities

Regulatory
Work as part of a high performing team of technical experts to provide timely, coordinated and innovative support to business client groups;
Considered a fully functional Technical writer, using established procedures to conduct work.
Accountability for the completion of accurate regulatory filing documentation for the areas of Indigenous Relations, in compliance with Federal, Provincial, and local regulatory requirements;
Lead author for IR regulatory filing contributions including applicable sections of project descriptions, applications, supplemental filings, engagement summaries and updates, information requests from regulators and interveners, responses to Oral TK hearings, written evidence, reply and final arguments, issue statements as they relate to TK and ESA-related components;
Provide guidance and technical review of TK and ESA-related components of IR regulatory filings;
Participate in regulatory filing review sessions to ensure awareness of deliverables and provide oversight and accountability of strategy of responses, as required;
Support management of ESA consultant for IR regulatory deliverables, including mitigation responses, TK data validation, incorporation of issues and concerns into ESA, the assessment of Traditional Land and Resource Use (TLRU) and any subsequent regulatory filings for projects;
Interface with Environment and Engagement Leads regarding input to recommendations for non-standard mitigation measures;
Provides expert, strategic opinion on sensitive or high-profile issues which may have significant impacts to project regulatory proceedings
Escalation of issues to leadership relative to schedule risk, quality, commitments, or ESA consultant deliverables;
Track IR regulatory deliverables and update IR regulatory filings schedule;
Interface with Regulatory Services project management;
Provide quality and regular review of engagement logs;
Track IR commitments and update on regular basis;
Develop and execute project-specific Indigenous Construction Participation Program (ICPP) plan and prepare regulatory filing documentation;
Engage with Indigenous groups to develop opportunities for community members to participate in monitoring project construction activities;
Develop and manage budget for the program;
Secure and direct team of Coordinators responsible for coordinating daily activities of Indigenous Participants;
Work with third party providers to manage payroll, logistics and training elements of the ICPP;
Review reporting and work with Coordinators, Construction Managers and Environmental Inspectors to address issues raised by Participants throughout the course of the ICPP;
Answer questions and address issues raised by Indigenous groups regarding the activities of the Participants and progress of the ICPP; and
Other duties as required.

Qualifications
Knowledge of regulatory requirements of municipal, provincial and federal jurisdictions;
Familiar with federal, provincial, and territorial environmental assessment processes;
Understanding of sensitivities and confidentiality surrounding TK from Indigenous groups;
Pipeline and/or powerline experience;
Excellent communication skills - verbal and written;
Is considered a fully functional Technical writer, using established procedures to conduct work
Ability to work within a dynamic and high performing environment;
Interpersonal, coaching, mentoring, change management, mediation and negotiation skills;
Demonstrated ability to interact effectively with colleagues and management, able to lead and be led;
Highly motivated to adapt to a rapidly changing environment and to plan and organize numerous projects; and
Ability to provide technical leadership which encourages good working relationships.

Education and Experience
University degree coupled with 6+ years of experience in Stakeholder Engagement, Indigenous, Land, Communications, Environment, Regulatory or Government Relations would be considered an asset;
Experience working with the Impact Assessment Agency of Canada, or with CEAA 2012, would be considered an asset;
• An equivalent combination of education and experience may be considered;

• Related experience in the oil and gas industry is preferred.

With over 90 years' combined experience, NES Fircroft (NES) is proud to be the world's leading engineering staffing provider spanning the Oil & Gas, Power & Renewables, Infrastructure, Life Sciences, Mining, Automotive and Chemicals sectors worldwide.With more than 100 offices in 45 countries, we are able to provide our clients with the engineering and technical expertise they need, wherever and whenever it is needed. We offer contractors far more than a traditional recruitment service, supporting with everything from securing visas and work permits, to providing market-leading benefits packages and accommodation, ensuring they are safely and compliantly able to support our clients.