Weatherford

Featured Employer
Edmonton, Alberta, Canada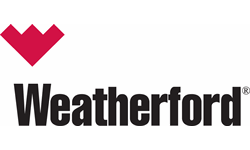 ---
Overview
Weatherford is the leading wellbore and production solutions company. Operating in more than 80 countries, the Company answers the challenges of the energy industry with its global talent network of approximately 20,000 team members and 600 locations, which include service, research and development, training, and manufacturing facilities. Visit weatherford.com for more information or connect on LinkedIn , Facebook , Twitter , Instagram , or YouTube .
We're looking to the future with a clear vision and a strong mission.
Our goal is to address the headwinds facing the industry, revolutionize the oilfield with digital technology, integrated solutions, and world-class talent.
We accept every challenge for the benefit of our Company, our industry, and the world. Our technology leadership delivers solutions that rise to every occasion, supply the best outcomes in each operation, and give power to all customers.
Weatherford offers competitive compensation, a comprehensive benefits program and opportunities for on-going training and career development. VEVRAA Federal Contractor - Priority Referral Requested.
Weatherford is an Equal Opportunity Employer Females/ Minorities/ Veterans/Disabled and gives consideration for employment to qualified applicants without regard to race, color, religion, age, sex, sexual orientation, gender identity, national origin, disability or protected veteran status.
Responsibilities
Manage required resources including materials, manpower and equipment to manufacture quality
Oversee all manufacturing functions to maintain a high level of productivity and customer satisfaction.
Develop and implement improvements to productivity, cost reduction and inventory management.
Ensure plant operations are running in accordance with sales priorities and customer requests.
Monitor purchasing of production supplies and ensure purchases remain within annual budget.
Ensure adequate training of Supervisors and other plant staff to increase productivity and production of quality products.
Assist with yearly budgeting process. Determine yearly labor requirements along with production supplies
Review job description of Supervisors and perform annual performance appraisals of direct
Ensure awareness of applicable QMS requirements including quality policy, quality objectives, and the role of personnel to support the
Follow Weatherford policies and procedures regarding quality, health, safety and environment and ensure they are
Review and authorize procedures, work instructions, forms and other documents as applicable with the support of concerned
Interact and interface with other organizational functions like HR, Accounts, Engineering and IT to resolve production, sales, performance and quality related
Ensure provision of resources and effective implementation of QMS requirements in conjunction with respective
Actively participate in all management review meetings and provide necessary inputs towards improvement of the QMS
Safety:
Actively participate in company safety procedures and programs: correct unsafe work practices or situations; follow reporting protocols for violations; participate in the Hazard Identification
Report any injury, damage or loss
Attend all required safety meetings and be prepared to contribute ideas and suggestions on the safe running of the
Complete mandatory
Team Work:
Ensure that all members of the Management Team overseeing a facility are meeting all facility
Share and promote new ideas
Quality:
Follow and support continual process improvements and implementation of the Quality Management System
Qualifications
10 years plant / manufacturing experience and/or as approved by the Manufacturing Director
Bachelor's Degree in Business, Engineering, or related field or at least 7 years' experience in manufacturing leadership.