Nabors

Featured Employer
Houston, Texas, United States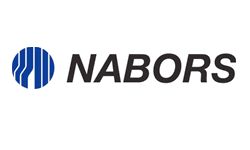 ---
JOB TITLE: QHSE Excellence Engineer
LOCATION: 515 W. Greens Rd., Houston, TX 77067
Duties: Continually evaluate Nabors performance as it relates to quality (service & material), ealth, safety and environmental practices through the use of analytics, systems management, project leadership and support. Evaluate the effectiveness of the company's QHSE processes and systems by analyzing performance across Areas to highlight improvement opportunities and share lessons learned as required. Generate regular reports to management on the effectiveness of QHSEs policies and procedures (Bluebook, Area KPIs, and General QHSE KPIs). Identify global quality gaps in service levels or manufactured products. Prepare and recommend solutions to close identified gaps. Drive the implementation and execution of QHSE initiatives with district and/or operators. Make recommendations for improvement to help drive quality assurance. Work with leadership to analyze and create presentations to be presented to executives and/or clients. Liaise with client QHSE professionals on the implementation of QHSE requirements.
Travel to unanticipated sites throughout the United States required.
Requirements: Employer will accept a Bachelor's degree in Civil Engineering, Petroleum Engineering, Mechanical Engineering, or related field and 2 years of work experience in job offered or 2 years of work experience in an operations engineer-related occupation.
TO APPLY: Resumes must be mailed to: Nabors, Attn: Talent Acquisition, 515 W. Greens Road, Houston, TX 77067. Must indicate job code [6606.464].
CONTACT: Kalynn Trammel
Today, Nabors owns and operates the world's largest land-based drilling rig fleet and is a leading provider of offshore platform workover and drilling rigs in the United States and numerous international markets. With operations in 28 countries, Nabors also provides directional drilling services, performance tools and innovative technologies throughout many of the most significant oil and gas markets. Leveraging our advanced drilling automation capabilities, Nabors' highly skilled workforce continues to set new standards for operational excellence and transform our industry.

As of April 16, 2018, Nabors' assets include:
407 land drilling rigs
31 offshore platform rigs