Qatar Petroleum

Featured Employer
Qatar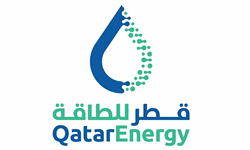 ---
Department
HUMAN RESOURCES

Title
WORKFORCE & QATARZN SPECIALIST (EG SEC)

Primary Purpose of Job
1. Drive high level Strategic Workforce and Qatarization Planning for Energy Sector to achieve overall Energy Sector talent planning alignment. 2. Develop short, medium, and long term workforce & Qatarization plans for senior management by collecting and consolidating the required reports & data from all organizations in Energy Sector. 3. Continuously review, monitor, and provide progress on strategic workforce planning and Qatarization of all organizations in the Energy Sector to ensure their compliance in in line with the approved business plan. 4. Provide, regular executive reports and other reports as requested to His Excellency and ELT, and ensure consolidation for further alignment. 5. Develop guidelines and conduct engagement sessions (workshops) with organizations in Energy Sector to ensure buy-in and compliance with Energy Sector's guidelines and timeline. 6. Provide necessary support to VHQ for the Annual Qatarization Meeting 7. Provide VHQ with periodical updates on Qatarization reports for Energy Sector to ensure the alignment with the strategic Qatarization plan. 8. Act as a point of contact on talent management strategies and solutions and provide guidance and consultation to Energy Sector when applicable. 9. Lead the preparation and facilitation for the annual Workforce & Qatarization Planning cycle with all of the companies in the energy sector that includes: development of communication plan, workshops, templates / tools and guidelines.

Education
Bachelor Degree in Business Management, Human Resources or any other relevant discipline.

Experience & Skills
• Minimum of 10+ years of experience in a larger organization, with focus on Strategic Workforce Planning and analytics • Strong communication and influencing skills • Proven consulting, process and project management skills, as well as change management in driving performance and delivering results. • Strong attention to details with good collaboration and problem-solving skills • Energy industry experience is preferable. • Experience in quantitative or statistical analysis.

Qatar Petroleum is an integrated national oil company (NOC) responsible for the sustainable development of the oil and gas industry in Qatar and beyond.

Qatar Petroleum's activities encompass the entire spectrum of the oil and gas value chain locally, regionally, and internationally, and include the exploration, refining, production, marketing and sales of oil and gas, liquefied natural gas (LNG), natural gas liquids (NGL), gas to liquids (GTL) products, refined products, petrochemicals, fertilizers, steel and aluminum.
Qatar Petroleum is committed to contribute to a better future by meeting today's economic needs, while safeguarding our environment and resources for generations to come. Thriving on innovation and excellence, Qatar Petroleum is bound to the highest levels of sustainable human, socio-economic, and environmental development in Qatar and beyond.

For more information, please visit www.qp.com.qa