Bureau Veritas

Featured Employer
Martinez, California, United States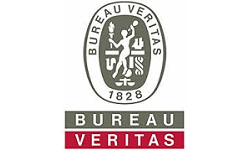 Company: Bureau Veritas
Skills: Laboratory Ops / Tech
Experience: 5 + Years
Education: Bachelors/3-5 yr Degree
Employment Type: Full Time Salaried Employee
Location: Martinez, California, United States
---
A WORLD LEADER IN TESTING, INSPECTION & CERTIFICATION SERVICES
Bureau Veritas offers dynamic, exciting employment opportunities with an attractive salary/benefit package and an opportunity to play a vital role with a global organization. If you would enjoy working in a dynamic environment and are looking for an opportunity to become part of a stellar team of professionals, we invite you to apply online today.
Bureau Veritas is an Equal Opportunity Employer, and as such we recruit, hire, train, and promote persons in all job classifications without regard to race, color, religion, sex, national origin, disability, age, marital status, citizen status, sexual orientation, genetics, status as a protected veteran, or any other non-job-related characteristics.
This position is responsible to ensure equal opportunity in employment in that all persons are treated equally and on the basis of merit, in decisions regarding selection, placement, promotions, training, work assignments, transfers and other personnel actions.MartinezCalifornia
SUMMARY:
The West Coast Regional Laboratory Manager provides active P&L leadership for multiple labs across BV's West Coast region. Laboratory locations include Los Angeles, San Francisco, Bellingham, Vancouver (WA), Reno Metals and Minerals, and El Paso. In addition to full regional P&L responsibility, the RLM will be a technical SME on ASTM petrochemical testing methods and instrumentation. The ideal candidate will have strong leadership and communication skills, a strategic mindset, and strong business acumen to drive LEAN initiatives, operational excellence, and maintain a culture of Quality and HSE excellence across the region.
ESSENTIAL DUTIES & RESPONSIBILITIES:
Team lead responsible for the profit and loss of regional laboratory network.
Accountable for quality performance of assigned region including PTP, SQC and audits.
Responsible for personnel decisions across region, including recruitment, retention, training and professional development.
Champion organizational continuous improvement through company frameworks (Excellence@BV, Lean4Labs)
Lead LEAN projects to include kaizen-based value stream transformation, Value Stream Mapping, Standard Work, Lean Daily Management, TPM, material flow, and root cause problem solving in support of company Safety, Quality, Delivery, and Productivity goals.
Promote and drive development and optimization of the Laboratory Information Management System (LIMS) to improve quality, service, customer engagement, and laboratory process management
Responsible for client marketing and development.
Support Lab Outsourcing Partnership (LPS) strategies with Sales/BD and HR
Maintains instrumentation integrity, maintenance, and utilization
Identifies and develops new business opportunities within assigned region
Provide leadership and strategic direction for assigned lab operations
Key escalation point of contact for quality and operational issues that cannot be handled at local level.
Develops strong relationships with customers and develop regional sales/BD growth strategies to fully utilize lab capacity
Responsible for laboratory cost control
Ensures all divisions have adequate resources to safely perform all aspects of work that includes PPE and preventative maintenance.
Maintains Corporate Policy & Procedure adherence at regional level.
Provides employee motivation and champions "lead from the front" culture.
Disseminates Corporate Level information and direction to all assigned laboratories.
Reviews local operations for all aspects of the continuous improvement process.
Works collaboratively with Sales/BD and Inspection Operations to guarantee customer success and quick follow up
Handles all disciplinary matters in a fair and consistent manner and maintains open communication with Human Resources
Represents Bureau Veritas by appearance and conduct. Behaves ethically at all times.
Ensures business practices meet or exceed company policy and industry standards.
Carries out the above responsibilities, and all others that may be assigned, in a manner demonstrating support for and adherence to the Company's policies and procedures and to exercise good judgment, common sense, and diplomacy in so doing.
Knowledgeable of ISO 17025, ISO 9001 and ISO 14001.
TRAVEL REQUIRED, estimated at 25-75%
MANAGEMENT RESPONSIBILITIES:
Manages all Laboratory Managers in the assigned region and is responsible for the overall direction, coordination, and evaluation of the laboratory management team in the area of responsibility.
Carries out management and supervisory responsibilities in accordance with the organization's policies and applicable laws. Responsibilities include interviewing, hiring, and training employees; planning, assigning, and directing work; appraising performance; rewarding and disciplining employees; addressing complaints and resolving problems.
Practices mutual respect and communicates regularly with team
QUALIFICATION REQUIREMENTS:
To perform this job successfully, an individual must be able to perform each essential duty satisfactorily. The requirements listed below are representative of the normal knowledge, skill, and/or ability levels required. Reasonable accommodations may be made to enable individuals with disabilities to perform the essential functions.
Successful track record of team leadership, management, and employee development
Strong presentation skills - able to demonstrate value, capabilities, differentiators of complex services solutions using methodologies, services offerings, and example cases
Solid decision maker to drive both short and long term performance
Possess business acumen including detailed technical knowledge and operations management.
Well organized, disciplined and self-motivated, with the capability to balance multiple priorities in a very high paced environment.
Broad experience in laboratory environment, inspection and other petrochemical related business as well as in-depth understanding of the business operation and customer base
Understanding and experience of good business management practices, including basic finance, strategy, HR, sales and marketing
EDUCATION and/or EXPERIENCE:
BA/BS in scientific discipline, business, economics or related field; MBA Preferred
5+ years' experience in a leadership role growing talent leading in a cross matrixed environment in a laboratory and/or quality management environment
3+ years' experience with direct P&L management
Ability to build and maintain strong positive relationships with key personnel from executives to analysts.
LEAN or Six Sigma certification preferred
LANGUAGE SKILLS:
Ability to read, interpret and implement safety rules, operating and maintenance instructions, and procedure manuals. Ability to write routine reports and correspondence. Ability to speak and present effectively to groups of customers and/or employees.
MATHEMATICAL SKILLS:
Capable of performing all calculations required for the management and operations of the inspection and chemical plant laboratory businesses. Able to read, understand and analyze financial statements and statistical analysis.
REASONING ABILITY:
Ability to apply common-sense understanding to complex situations and able to prepare and/or follow instructions in written, oral, or diagrammatic form. Ability to deal with problems involving several concrete variables in standardized as well as non-standardized situations and determine the appropriate course of action.
OTHER SKILLS AND ABILITIES:
Above average "interpersonal skills"
Excellent communication skills
Excellent leadership skills
Purposeful Change Management driven
CERTIFICATES, LICENSES, REGISTRATIONS:
Valid driver's license required, Lean/Six Sigma Certification preferred, PMP Certification Strongly preferred
If you are an individual with a disability and you would like us to assist you with searching the Careers Page site for employment opportunities and/or assistance with completing your profile and application, please contact us at 1-888-357-7020 or email us with your request to
USinfor@us.bureauveritas.com
We are happy to assist you and encourage you to consider Bureau Veritas for your next great career opportunity!
If you would like additional information regarding Bureau Veritas' federal obligations in regards to equal employment opportunity, please click the link below:
http://www1.eeoc.gov/employers/upload/eeoc_self_print_poster.pdf
Created in 1828, Bureau Veritas is a global leader in Testing, Inspection and Certification (TIC), delivering high quality services to help clients meet the growing challenges of quality, safety, environmental protection and social responsibility.

As a trusted partner, Bureau Veritas offers innovative solutions that go beyond simple compliance with regulations and standards, reducing risk, improving performance and promoting sustainable development.

Bureau Veritas core values include integrity and ethics, impartial counsel and validation, customer focus and safety at work.

Bureau Veritas is recognized and accredited by major national and international organizations.