Eni

Featured Employer
Pointe Noire, Congo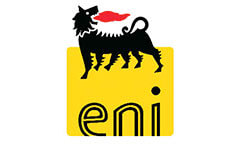 ---
Health Manager, IRC215744
At
Eni
, we are looking for a Health Manager within Eni Congo in Pointe Noire & Fields, Congo. You will be managing the resources and activities required to achieve optimum health and productivity for employees in the business unit, providing functional leadership to enable the local occupational health and medical support teams to achieve this and to supply expert medical advice on all matters relating to health, in particular the health of employees at work.
As a member of
Eni Congo you will be responsible for
:
Organization, implementation and follow up the Health Management System in the Business Unit.
To organize and running of health promotion programs for the company.
To design, implement and follow up the occupational health programs that include the matters related to occupational medicine (EG: fitness to work, health surveillance, ergonomics, etc) and Industrial hygiene (EG: catering and water, workplace monitoring program, sampling and monitoring of risks, Health Risk Assessment, etc)
To implement and follow up the medical support service that include the medical attention, medical insurance, specialized net of attention, medical emergency response plan and medical evacuation service.
Participate in strategic Company objectives and policies, e.g: obtain OHSAS 18001 certification, Sustainable Health Projects, standards and procedures, etc.
Input of health standards into the company HSE-IMS (Integrated Management System).
Setting standards for monitoring contractors with third party health & medical service providers.
Participation in company HSE & HR activities
Consultation regarding health surveillance activities and database development
Coordination the administrative activities for control budget, third medical services, providers, duties and medical records. Develop and follow up the administrative matters related with health
Identification, assessment and advice on health risks associated with Company's activities (including new project development), and the living environment.
Perform the necessary health Reporting and audit activities.
Provide Support to Community Health activities, Health Impact Assessment & Health social projects
Active participation in the definition and evaluation of health contractual requirements for third party contractors during projects execution in the BU
This is the opportunity for you if you have these skills and requirements
:
Internationally recognized medical degree meeting the requirements for a medical doctor (mandatory)
Certification and registration in occupational medicine or Public health or Emergency speciality (EU/US level or equivalent) with experience post certification experience - (Mandatory)
Health Manager & Chief Industrial Doctor experience in an industrial setting, preferably in the Oil & Gas industry. (mandatory)
A strong lead medical / health professional with broad expertise and experience to organise and implement a sound, integrated Occupational Health system for the Business Unit.
Has a thorough understanding of HSE management system, matched with a vision of the importance of the health component, and the ability to translate this vision in practical solutions.
Has the professional and personal stature to interface with, and influence, a wide variety of contacts, including management, staff, dependants, contractors, other health professionals, as well as stakeholders such as health authorities, NGOs and local communities.
English writing and speaking. (mandatory)
Italian writing and speaking. (preferrable)
French writing and speaking. (mandatory)
Availability to travel to all project locations. (mandatory)
Technical Auditing course.
HACCP audit course.
Health Risk Assessment course.
ATLS and ACLS (or equivalent) training.
Location:
Pointe Noire & Fields, Congo
Contract type:
Fixed Term Contract
At Eni,
people are the key to our success
, which is why our values are focused on
diversity and lifelong learning
. Learn more :
Training & Development
Rewards, Benefits and Welfare
Our Mission
Eni evaluates applications regardless of candidates' personal and cultural characteristics or orientations. If your application is among those most in line with the required profile, you will be contacted to continue the selection process .
Together we have greater energy.
#LI-EIRL
Eni S.p.A.
Welcome to Eni – and your future with a dynamic global business that operates across the entire energy supply chain. Eni's 30,000 employees can be found on virtually every continent. Throughout the 67 countries we operate in, we work on some of the most significant energy projects in the world.
Our activities span oil and natural gas exploration, field development and production, as well as the supply, trading and shipping of natural gas, LNG, electricity, fuels and chemical products.
We've grown dramatically since our beginnings in 1953, but we've stayed true to our roots in many ways. Today we may be one of the largest companies in Italy and among the world's most successful oil and gas companies in exploration, but our culture remains genuinely people-focused. Our values of respect, integrity and sustainability guide every aspect of our operations.
As for the future, we're adapting to rapidly shifting market conditions as we complete our transformation into a fully integrated oil and gas company. Through our strong commitment to digitalisation and decarbonisation, Eni will continue to create sustainable value within this changing energy landscape.
We're not only one of the world's most successful energy companies — we pride ourselves on being a dynamic and exciting place to work as well. If you join us, you'll play a key role in shaping the energies of the future.
At Eni you'll enjoy a progressive, inclusive and forward-thinking environment, and a wide range of benefits and rewards. We care about our people's growth, which is why we invest in talent and offer development pathways to give everyone the same opportunity to flourish with us.
Reasons to join us
Take on exciting challenges: Eni's focus is on big and ambitious projects. You'll take on challenging but rewarding work to help us extract energy at depths never reached before.
A multicultural working environment: You'll join a dynamic setting with cutting-edge facilities, the latest technology, and a rich and interesting mix of people from all backgrounds and specialisms.
Make a difference in the world: Our purpose extends further than supplying energy to power the world. Sustainable development and respect for the environment is at the heart of everything that we do.
Training and career growth: We provide training opportunities at the highest standard and encourage self-development, both in a personal capacity and a professional one.
Compensation and incentive programmes: We reward you for your commitment and success through our competitive compensation policy, which is bespoke to each location's local regulations.
Pension programmes: Depending on your location, you could enrol in one of our contributory pension programmes.
ENI ranked in the Global Top 20 in the 2019 Rigzone Ideal Employer Rankings - find out more here.