Leap29

Featured Employer
Stavanger, Norway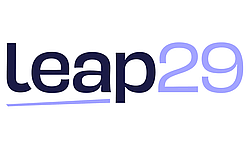 ---
Installation Analysis Engineer - Stavanger, Norway

Start date: ASAP
Duration: January - Aug 2021
Software: OrcaFlex, SIMO/SIMA
Experience: 3-5 years of experience in Marine Operations and installation engineering analysis

Are you..
Well experienced with Hydrodynamics and Orcaflex?
Knowledgeable within subsea installation and subsea lift analysis?
Looking for a new contract for 2021?

I've got a contract opportunity available for an Installation Analysis Engineer in Stavanger with strong chance of extension after the proposed finish date in August 2021, attractive day rates all things considered and overall a fantastic business to work for.

Description:
As an Engineering Analyst you will have the opportunity to develop your numerical skills on a mix of brown field and green field projects in the areas of offshore infrastructure, field development projects, refurbishment and field modifications. The analysis tasks are concerned with installation and removal of all types of subsea products including flexibles (umbilicals, flowlines and risers) and structures (spools, satellite structures, midwater arches, PLETS, ITSs, baskets)

Duties and responsibilities
• Work with the discipline manager with regards to the deliverables of the project work scope and meet agreed objectives.
• Attend project meetings and identify/agree on needs concerning analysis scope of works
• Advise on project input data to analysis tasks when required and assist with review of information such as installation vessel RAOs, drag and damping
• Review and assist in preparing project basis of analysis
• Perform hydrodynamic installation analysis for different subsea products (eg. pipeline, flexible products, subsea structures, spools) for tenders and projects, and support for ongoing offshore operations. This includes lift, lowering, lay, hook up and tie in, etc.
• Carry out discipline quality check tasks and ensure that all assigned technical work complies with relevant standards, codes and regulations (please see qualifications).
• Perform calculations and collate the findings and issue analysis reports within deadlines.
• Work as a project team member and proactively contribute to other disciplines through efficient communication
• Contribute as a fellow discipline team member and increase the team's analysis capabilities.
• Provide technical support and guidance to other team members where relevant
• Travel and work offshore is not required.
Qualifications
• Degree qualified engineer (Mechanical engineering, Structural engineering, Naval Architecture)
• 3+ years of experience from the Oil & Gas industry
• Experience with hydrodynamics aspects of marine structures, wave theories, line dynamics, etc
• Experience with subsea lifting operations and analysis methods
• Experience with OrcaFlex software is essential
• Experience with SESAM Simo/Riflex/Sima software is desired but not essential
• Conversant with current offshore codes and specifications such as DNV, NORSOK, API
• Basic understanding of engineering design, offshore transportation and installation methods
• Knowledge and experience with programming languages like python is beneficial



To help Leap29 find you that perfect job, we need to store and process your personal information.
That means that your details will be entered into Leap29's database and our consultants may contact you from time to time with relevant job opportunities.
By applying you're confirming you're happy for us to do that!