Qatar Petroleum

Featured Employer
Qatar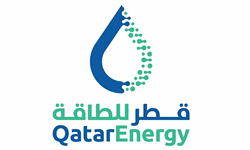 ---
Title
SR. CORPORATE PLANNING ANALYST (STRTGY)


Education
A university degree in Engineering, Science, Business, Economics or Finance preferably at a post graduate level and industrial courses in management, planning, economic modelling and financial analysis.

Experience & Skills
Needs to have a deep understanding of technical and business matters across a wide range of upstream and downstream oil and gas businesses. Likely to have at least 12 years experience in such businesses, (but might be less if the candidates has a combination of industry and senior level experience that is exceptionally well matched to the position requirements).

Qatar Petroleum is an integrated national oil company (NOC) responsible for the sustainable development of the oil and gas industry in Qatar and beyond.

Qatar Petroleum's activities encompass the entire spectrum of the oil and gas value chain locally, regionally, and internationally, and include the exploration, refining, production, marketing and sales of oil and gas, liquefied natural gas (LNG), natural gas liquids (NGL), gas to liquids (GTL) products, refined products, petrochemicals, fertilizers, steel and aluminum.
Qatar Petroleum is committed to contribute to a better future by meeting today's economic needs, while safeguarding our environment and resources for generations to come. Thriving on innovation and excellence, Qatar Petroleum is bound to the highest levels of sustainable human, socio-economic, and environmental development in Qatar and beyond.

For more information, please visit www.qp.com.qa