BP

Featured Employer
Sunbury-on-Thames, England, United Kingdom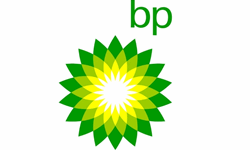 ---
Synopsis of team accountabilities:
Thought leadership for bp on the future of safety management and human factors
Leads bp on human performance (HP) and safety culture improvement strategy covering the key focus areas of critical task management, human factors engineering, human reliability analysis, managing change, HP in investigations & learning and safety leadership
Seeks out innovative ideas in safety from within bp and across the world. E.g. technology, systems thinking, data, etc.
Manages a team of human performance and human factors subject matter experts who:

Partner internally and with industry and academia to bring safety solutions to the workforce
Provides HP support to businesses to implement HP elements of strategy, including format and tools for good procedures
Represent bp on industry forums focused on human performance

Partners with the People & Culture team to develop and maintain a capability framework for human performance advisors and professionals in bp
Key capabilities including mindset/values and behaviours/leadership expectations:
Track record of strategic thinking and influencing the direction of an organisation
Strong servant leader with proven experience in building enduring HP capability within organisations
Deep experience and expertise in systems thinking and human performance/human factors in safety
An ability to engage the business in the areas of human performance and culture
An ability to identify and interpret quality of safety research and translate to practical application
Key interfaces:
HSE Managers
Various bp businesses and human performance roles
Various industry human performance forums and their representatives
Minimum qualifications
Bachelors and/or Masters degree in the following disciplines: Human Factors, Industrial / Engineering Psychology. Human Factors-related qualification: Chartered / Registered Psychologist; Chartered / Registered Human Factors by a recognised entity.