Weatherford

Featured Employer
Doha, Qatar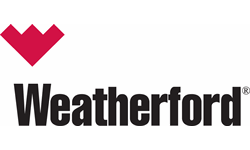 ---
Overview
Weatherford is the leading wellbore and production solutions company. Operating in more than 80 countries, the Company answers the challenges of the energy industry with its global talent network of approximately 20,000 team members and 600 locations, which include service, research and development, training, and manufacturing facilities. Visit weatherford.com for more information or connect on LinkedIn , Facebook , Twitter , Instagram , or YouTube .
We're looking to the future with a clear vision and a strong mission.
Our goal is to address the headwinds facing the industry, revolutionize the oilfield with digital technology, integrated solutions, and world-class talent.
We accept every challenge for the benefit of our Company, our industry, and the world. Our technology leadership delivers solutions that rise to every occasion, supply the best outcomes in each operation, and give power to all customers.
Weatherford offers competitive compensation, a comprehensive benefits program and opportunities for on-going training and career development. VEVRAA Federal Contractor - Priority Referral Requested.
Weatherford is an Equal Opportunity Employer Females/ Minorities/ Veterans/Disabled and gives consideration for employment to qualified applicants without regard to race, color, religion, age, sex, sexual orientation, gender identity, national origin, disability or protected veteran status.
Responsibilities
Has responsibility for coordinating and leading the day-to-day shop operations of Repair and Maintenance activities. Maintains quality, costs, and service standards by supervising employees. Ensures safe practices and compliance with standard maintenance and repair procedures. Provides technical guidance by helping diagnose problems or interprets procedures for preventative maintenance and equipment repair. Increases operational effectiveness by having a significant impact on recruiting, training, developing, and retaining qualified employees.
DUTIES & RESPONSIBILITIES: (not listed in any particular order)
Perform make ups of tubulars with torque machine.
Conduct hydraulic pressure tests to ensure integrity of made up assemblies.
To maintain/redress tools as per procedure or as per supervisors' requests with completing relevant paperwork.
To prepare equipment and taking part in loading/unloading when sending/receiving equipment to/from the rig site.
Operate overhead cranes and forklifts.
Perform slinging as per regulation.
To control storage conditions for consumables items.
To control consumables items availability in the workshop and report when stock needs to be refilled.
Organization of verification of metrology and equipment calibration
Maintenance of equipment in proper form, timely execution of orders and accounting for expenditure of equipment and auxiliary materials.
Organize and prepare equipment for non-destructive testing (NDT).
To ensure that workshop is always in a clean state.
May instruct and supervise others.
Perform other job-related tasks as assigned by management.
Interface daily with the client about work priorities and progress of projects
Actively participate in client programs, planning and strategy sessions
Work closely with client to identify and remove obstacles
Actively participate in client safety initiatives, incident investigations, etc
Conducts daily/weekly/monthly calibration and systems checks
Know and understand Weatherford Quality Policy and comply with all requirements of the Quality Systems Manual, Operating and Technical Procedures and Workplace Instructions
Must understand and comply with all safety rules and company policies of Weatherford
Qualifications
Education Technical Diploma (2 years)
Experience: Minimum of 5+ years of experience
Extensive technical knowledge/experience (5-8 years) in Oil Field Drilling Service tools and managing Maintenance and Repair facilities.
Weatherford OEPS System, Weatherford WCT products Experience in field operations
Strong persuasive and interpersonal skills
Excellent coordination and organizational skills Strong quality control and quality assurance knowledge
Experience with JD Edwards
Experience with quality audits
Knowledge of windows based systems
Demonstrated mechanical ability