Qatar Petroleum

Featured Employer
Qatar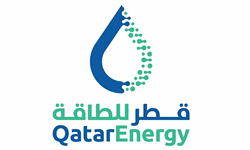 ---
Department
INTERNAL AUDIT

Title
ASST. MANAGER, VENTURES AUDITS

Primary Purpose of Job
Provide independent and objective assurance to the Board Audit Committee on the effectiveness of QP's governance, risk management and control practices over operations and projects through a structured program of risk based internal audits. The assurance is provided by managing risk-based audits of QP:
• Operations and project management activities and business processes.
• Support functions including Human Capital, Finance & Strategy, Legal, Business Support Services (HSE, Business Services, Information Technology, and Industrial Cities) and CEO's Office.
• Upstream and downstream subsidiaries, Joint Ventures and PSAs.

Education
1. Has a university degree in an Engineering discipline.
2. Post graduate professional qualifications or membership of a relevant professional body is preferred.

Experience & Skills
1. Has a minimum of 15 years industry experience including at least 5 in a middle management role in internal audit.
2. Has in depth understanding of the Oil and Gas Industry with strong analytical skills required to identify and to resolve key business control and compliance issues
3. Excellent communication and leadership skills are required to successfully engage auditee management in discussions on key issues and the need for change
4. Internal Audit professional with experience and expertise in corporate governance, risk management and business control practices preferably from major international oil companies
5. Ability to manage/cope with changes in technology and a good understanding of data analytics

Qatar Petroleum is an integrated national oil company (NOC) responsible for the sustainable development of the oil and gas industry in Qatar and beyond.

Qatar Petroleum's activities encompass the entire spectrum of the oil and gas value chain locally, regionally, and internationally, and include the exploration, refining, production, marketing and sales of oil and gas, liquefied natural gas (LNG), natural gas liquids (NGL), gas to liquids (GTL) products, refined products, petrochemicals, fertilizers, steel and aluminum.
Qatar Petroleum is committed to contribute to a better future by meeting today's economic needs, while safeguarding our environment and resources for generations to come. Thriving on innovation and excellence, Qatar Petroleum is bound to the highest levels of sustainable human, socio-economic, and environmental development in Qatar and beyond.

For more information, please visit www.qp.com.qa