Bureau Veritas

Featured Employer
Littleton, Massachusetts, United States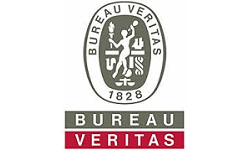 ---
Major Roles & Responsibilities
Knowledge of and experience utilizing test instrumentation including, but not limited to, Spectrum Analyzers, Oscilloscopes, Network Analyzers, Harmonic Mixers and Power meters.
Understand and interpret standards for appropriate test methods.
Prepare a variety of samples for testing using prescribed testing methods, following testing standards / specifications, providing direction to techs as required.
Conducts testing on a variety of consumer products samples using prescribed testing methods, following testing standards / specifications appropriate to the sample, providing direction to techs.
Follows the guidelines set forth in the Bureau Veritas Consumer Products Services, Inc Quality Manual and Safety / Chemical Hygiene Plan.
Evaluate test results data.
Assist with department testing in other areas, providing direction, as required.
Prepares and reviews written technical reports and invoices.
Organizes and monitors workload to meet or exceed turn around time and client expectations.
Prepares verbal and written communication to internal and external clients, regarding administrative and technical issues, with direction.
Provides technical consultation to internal and external clients in a limited scope with direction from senior staff.
Interface with staff members internally and at other locations on interpretations in order to ensure global consistency with direction from senior staff.
Research and development of new testing services / methods / procedures / set-ups, in a limited capacity with direction from senior staff.
Write, train, implement and update procedures.
Maintain up to date knowledge of current regulations and industry standards.
Provide interpretations pertaining to compliance, requests, testing issues to clients or client services, in a limited scope.
Interacts / participates with industry to review and interpret standards in a limited capacity with direction from senior staff.
Adhere to the requirements of the BV-CPS Quality System and assist with the implementation and maintenance of the Laboratory Quality System.
Provide feedback to department Manager regarding departmental systems, processes and recommendations for improvements.
Provide technical training to internal staff.
Other duties as defined by Manager, department needs and workload.
Evaluate test data. Provide direction to clients relating to other BV internal lab information, as applicable.
Serve as the main technical contact for external and internal clients.
Serve as liaison between US clients and BV Global technical testing facilities. Assists in setting company direction for technical interpretations.
Provide recommendations/interpretations pertaining to compliance, test requests, and testing issues.
Interact/participate with industry to review and interpret standards.
Develop materials and conduct client visits and educational tours.
Provide support for technical and administrative aspects of various departmental projects, providing direction to other staff members as needed.
Assist in developing department strategy, new business opportunities, development activities and technical services.

Lead and direct projects of technical support staff.
Lead work groups in order to improve departmental systems and processes.

Proactive / continuous improvement with department procedures and the communication of those procedures to other departments.
Provide technical consultations: letters of opinions, specification manual development, obtaining regulatory information, conducting training, etc.

Research and develop future testing needs of clients.
Ensure calibration/maintenance system is adhered to and up to date.
Propose, design, and set-up new equipment and train others on use. .
Identify, troubleshoot and resolve technical issues, providing direction to other lab personnel. Assists in making final technical decisions.
Works with the business line team to develop and implement technical decisions.
Facilitates sales initiatives and marketing plans for department testing services.
Serves as the technical lead on various projects, coordinating with internal and external clients, lab technicians, analysts, associate engineers, and sub-contract labs both internal and external.
Supports project quotes in response to client request. The quote will define the scope of work and deliverables. Pricing will be set appropriately to win work and provide profit to BV.
Manages large projects guiding engineers and lab personnel to meet project goals.

Knowledge, Skills, Abilities

• Excellent interpersonal and communication skills, good team spirit and adaptability.

• High level of accuracy and good presentation skills.

• Able to work effectively as a team leader.

• Ability to supervise/mentor the engineering team.

• Ability to prioritise workload and meet deadlines.

• Ability to work in a fast paced and dynamic environment, able to deal with ambiguity.

• Ability to work on multiple tasks at the same time and prioritize them accordingly.
Strong written and verbal communications skills including the ability to communicate effectively in a group setting, with colleagues and clients
Organizational and time management skills
Ability to perform multiple tasks
Ability to organize and prioritize workload to meet or exceed deadlines
Individual and Team work ethic
Demonstrate team leadership
Proficiency with Windows, Word & Excel
Attention to detail
Technical problem solving and process improvement skills
Solid working knowledge of FCC, Industry Canada, R&TTE, EU, UL, CSA, Energy Star, NRCAN and other regulations and standards relating to consumer products required
Knowledge of testing electrical safety, energy efficiency, wireless and radio products required
As a team member responsible for day-to-day conduct of reviewing reports and issuing certificates.
Assist in maintaining applicable accreditation to ensure a high quality of service to clients.
Develop a working relationship with customers to provide real time support to requests and inquiries.
Consult on a regular basis with peer managers in other affiliate laboratories.
Provide technology support to ensure efficient operation of the business and effective customer relations.
Ensure completion of all assigned work and relevant documentation in accordance with required procedures and standards to fulfil C-S quality requirements.
Support business development activities to enable ongoing growth of the business.
Represent C-S at TCB meetings.
Training/mentoring affiliates to ensure knowledge is passed through the company.

Experience and Educational Background Required :
BSEE, BSCS or equivalent degree.
A detailed level of EMC/EMI knowledge and interworkings of a TCB are required.
Ability to interpret specifications to satisfy customer requirements.
Must have an indepth knowledge of FCC standards.
Minimum of 10 years experience with making EMC/EMI wireless/radio device test measurements.
Minimum of 3 years experience being a TCB primary member.
Knowledge of EMC/Regulatory (FCC) conformance testing required.
Understanding of TCB process.
Created in 1828, Bureau Veritas is a global leader in Testing, Inspection and Certification (TIC), delivering high quality services to help clients meet the growing challenges of quality, safety, environmental protection and social responsibility.

As a trusted partner, Bureau Veritas offers innovative solutions that go beyond simple compliance with regulations and standards, reducing risk, improving performance and promoting sustainable development.

Bureau Veritas core values include integrity and ethics, impartial counsel and validation, customer focus and safety at work.

Bureau Veritas is recognized and accredited by major national and international organizations.