Saudi Aramco (ASC)

Featured Employer
Saudi Arabia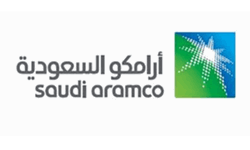 ---
Req Number: 18642BR

Position Description:
As one of the world's largest fully integrated energy enterprises, Saudi Aramco not only looks for individuals who can meet its expectations but for those individuals who can exceed them. Our intent is to become the world's leading integrated energy company by 2020, and to accomplish our goals, we want and encourage you to Dream Big. The professional rewards at Saudi Aramco are amazing, but so, too, are the lifestyle and benefits.
Saudi Aramco Expatriate Schools (SAES) is a well-established American curriculum school owned and operated by Saudi Aramco that opened its doors in 1944 as a one-room schoolhouse. Today, the district is comprised of six schools in four beautiful residential communities that enroll over 4,200 expatriate children who represent more than 80 nationalities. Employees of the Saudi Arabian Oil Company enjoy a highly competitive compensation and benefits package, generous vacation schedule, and a family-friendly lifestyle.
SAES strives to be a preeminent school system where students achieve their maximum potential in a culture of continuous improvement. In support of this vision, SAES is seeking highly qualified, accomplished, passionate, and collaborative educators who love to work with children, aspire to learn and grow, and eager to embark on a life-changing opportunity.

Minimum Requirements:
Candidates must possess a Bachelor's or a Master's degree with specialization in appropriate subject/grade and hold a valid North American teaching certificate/license that reflects relevant endorsement(s).

Work Experience
A minimum of six years of full-time experience in a preK-12 school setting is required. Candidates must have worked full-time in an educational setting within the past three years.

Additional Requirements
Candidates must demonstrate an excellent command of oral and written English. Candidates must demonstrate successful capacity to work collaboratively, as well as independently. Membership in professional organizations preferred.

Duties & Responsibilities:
SAES Technology Facilitators work collaboratively to support a guaranteed and viable digital literacy program using approved programs, materials, resources and instructional practices. SAES Technology Facilitators support the effective functioning and the ethical and safe use of SAES networks, data systems, computers and instructional technology resources. SAES Technology Facilitators adhere to their professional organization code of conduct and research based educational practice. In addition, SAES Technology Facilitators are responsible for nurturing positive professional relationships and for working collaboratively with students, parents, and colleagues to optimize the educational experience for the entire learning community. SAES Technology Facilitators perform under the supervision of school principals and in frequent partnership with other educators and paraprofessionals. Among other essential responsibilities, SAES Technology Facilitators:

Apply in-depth knowledge of content, pedagogy and learning processes

Collaborate with teachers to map and deliver SAES digital literacy outcomes

Collect, analyze, and apply data to improve technology instruction

Implement development activities that use technology to improve instruction

Assist teachers in the use of technology to optimize student learning

Deploy, manage and support the effective use of educational software on SAES workstations

Coordinate with the SAES District Administration Office and other Saudi Aramco departments to secure services

Ensure the effective functioning of technology assets and software

Model and teach safe, legal, and ethical use of technology

Manage and maintain user accounts and access to digital resources

About us:
Saudi Aramco's Industrial Relations (IR) Business line is dedicated to building, maintaining and enhancing the relationships the Company develops with people and institutions inside the Kingdom and around the world. It is through the IR business line that the Company cares for the health, wellbeing and security of its employees and their families, maintains the high quality of life found in Company communities, operates the school system for the children of expatriate employees, and communicates with various audiences through a variety of media, including print publications, events, films and websites. Saudi Aramco operates one of the largest and most successful industrial and professional training programs on the planet to ensure that its employees are provided with the training they need to meet emerging challenges. The Company's wide-ranging corporate citizenship activities, which focus on the areas of environmental protection, knowledge, community and the economy, are also the responsibility of the IR business line.
Every day, our multinational team of more than 70,000 people combines passion, purpose, and performance to achieve a common objective: unlocking the full potential of the Kingdom's resources to create more value for our company and more opportunities for people at home and around the globe.
Join us at Saudi Aramco.
Saudi Aramco is ranked in the Global Top 10 in Rigzone's 2019 Ideal Employer Rankings - find out more here.