Leap29

Featured Employer
Haugesund, Rogaland, Norway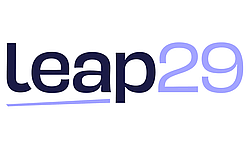 ---
Senior Automation Engineer - Haugesund, Norway

Employment basis: Contract role
Start date: Immediate
End date: December 2021
Location: Haugesund

A client of Leap29 in Haugesund seeks a Senior Automation Engineer to join their team with immediate effect, to operate as part of an ongoing project. The correct candidate will be rewarded with an exiting challenge and long term contract role, as well as an attractive package.

You will be required to support and engineer solutions related to Control and Automation system scope of existing systems (PAS/DCS, SIS/IPS, F&G) as well as new or modified systems.
The team is accountable for the SIF/IPF process, the shutdown systems (SIS Safety Instrumented Systems, shutdown valves), detection systems (Fire & Gas systems and network security) as well as ensuring an optimised design and performance of Process Automation Systems (PAS) DCS, PLC's etc.

Requirements:
• Instrumentation & Control Systems / system engineering background or similar technical background in control & automation systems
• Knowledge and preferably working experience with one or more of the following systems: Yokogawa DCS / PAS systems like Centum VP and Centum CS3000, Yokogawa safety systems like MAGLOG 24/ Prosafe RS, Siemens PCS-7, IA Series Schneider Electric, Hima safety Controllers.
• Preferably Knowledge IEC 62682 Management of alarms systems for the process industries.
• Preferably knowledge in programming languages such as .NET (VB and C#), MS SQL-Server, SQL, SAP-ERP, MS ACCESS, MS Office
• Experience in on- or offshore Oil and Gas, background in operations C&A or (E&I) support, maintenance and/or projects engineering- or commissioning support.
• Proven interest in control & automation systems for the process industry, interest in process control and process safeguarding and willing to visit off shore facilities.
• Successful candidate must work accurately and have adequate analytical skills with a feel for (fit for purpose) controls.
• Team player with good interpersonal skills. Independent, self-starter.

Responsibilities:
• Produce Control Narratives, System Control Diagrams (SCD's), i/o lists
• System design of utility and process shut-down systems (interface, FS, SCD and HMI input)
• Follow-up system design for equipment packages.
• Designing solutions according to our client's requirements
• Follow up vendors and vendor technical documentation and participate in test activities/FAT.
• Ensure that vendor and engineering information required for progress of the work is identified and communicated to the project
• Interface to other disciplines, suppliers, and client
• Perform and complete engineering documents and data registers

Experience:
• 5 years' experience on greenfield offshore Oil&Gas projects
• 5 years experience on Safety Automation System design including System Control Diagram
• Alarm handling and automation discipline work on relevant green field NCS projects
• Strong automation design background working to relevant standards ie NORSOK

Qualifications:
• Bachelors or masters degree
• Communicate well in English - both orally and in writing

For more information or to apply, please do not hesitate to get in touch with Angus McCormick at Leap29.


To help Leap29 find you that perfect job, we need to store and process your personal information.
That means that your details will be entered into Leap29's database and our consultants may contact you from time to time with relevant job opportunities.
By applying you're confirming you're happy for us to do that!