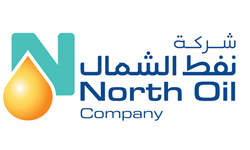 Company: North Oil Company
Skills: Drilling Engineering
Experience: 8 + Years
Education: Bachelors/3-5 yr Degree
Location: Qatar
---
This position reports directly to the Lead Drilling Engineering New Wells.

Accountabilities:

This position is primarily accountable for engineering activity covering the planning, program preparation and execution of drilling and workover operations within the D&W team. As a member of the drilling engineering team, you will deliver engineering analysis, well designs, trajectory and anti-collision planning, program preparation plus operational support on new wells and complex workover wells. Working with multi-disciplinary teams, you will ensure drilling programs, program amendments and derogation to NOC referential are prepared and adequately risk assessed in a timely manner.

Activities:

1.Health Safety Environment
•Identify all drilling risks and ensure accompanying risk register for every well operation is included in drilling programs.
•Ensure all other HSE requirements and lifting colour codes are highlighted in drilling program
•Prepare exemption dossier when required and ensure risk analysis is performed for all non-routine operations.
•Ensure that company safety standard is maintained in all worksites.

2.Drilling Operation preparation and monitoring
•Well preparation in close collaboration with geoscience (RGS) with clear definition of the well objectives, including trajectories, casing design, specific drilling challenges with associated cost estimates, reduce well complexity, perform torque and drag studies, hydraulics studies, anti-collision screening.
•Wells Trajectory design and optimisation to reduce or eliminate collision risk.
•Prepare well programs, organise DWOP with onshore team and pre-spud meeting with rig site teams
•Prepare planning schedules, and required progress time curve for well, follow daily progress and provide detailed programs for non-routine activities liaising with Drilling Superintendent.
•Regular presentation of design decisions and progress to hierarchy, partners and regulators.
•Ensuring drilling performance and daily cost is accurately captured in daily drilling reports and dedicated reporting software.
•Performance follow up and optimisation: develop strategies, and engage with contractors, base and rig site team.
•Provide engineering support/advise to the rig on program implementation.
•Regular rig visits: safety meetings / campaigns / audits, quality reviews and operations follow up.
•Completing final well reports with emphasis on ensuring high levels of data quality is reported and that lessons learned are captured in after action reviews and dedicated software.
•Participate in technical studies to improve drilling operations.
•Participate in Call for Tender for drilling service contracts.

3.Additional job roles
•Provide drilling engineering input for the initial screening of opportunities to improve recovery and/or reduce well delivery durations.
•In the select phase, work in an integrated team to mature workovers, re-drills and infill wells. This includes drilling or workover feasibility evaluations, equipment availability, advise on technology solutions, initial cost estimate of the selected option(s).
•Lead important engineering studies to optimise drilling operation.
•Mentor other young drilling engineers.

Profile Required

Solid and extensive Drilling Engineering experience (8-12 years).

Bachelor in Mechanical or other Engineering Degree. Masters preferred.

Excellent communication and presentation skills.

Mandatory training as per HSE training matrix.

Software Skills: Highly proficient in MS Office, Landmark Drilling Engineering suite and WellView.