Saudi Aramco (ASC)

Featured Employer
Saudi Arabia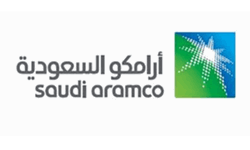 ---
Req Number: 18943BR

Position Description:
We are seeking a seasoned Planning & Performance Management Analyst to join the Downstream Finance, Planning and Performance Management Department (DSP&PMD).

DSP&PMD is primarily responsible for the coordination, consolidation and preparation of Business Plan and Midyear/Year-end Accountability reporting and presentations for Company Senior Management and the Board of Directors. The Department includes personnel serving as liaisons with the various business segments and units, coordinating planning activities, performing variance analysis, and resolving issues. In addition, DSP&PMD is responsible for monthly accountability reporting and various other reports prepared on a periodic basis.
The Senior Planning & Performance Management Analyst primary role is to support the management of business product lines and their consolidation into the business results. The analyst will also look to identify opportunities to improve business performance (i.e., performance management rather than just reporting) and share these with the business with the aim of implementation.

Minimum Requirements:
As the successful candidate, you will hold a Bachelor's degree in Finance, Business, Engineering, or a related discipline. Possession of an advanced business degree (e.g., MBA) and/or relevant professional certification (e.g., CMA, CFA, and CPA) is preferred.

You should have more than 12 years of related experience. You will demonstrate a strong track record in Chemicals or Refining business functions (either PPMD or other). A demonstrated capability and track record, in the practice of planning and performance management, and in the use of business intelligence tools.

- Performance analysis, assessment and reporting
- Financial (IFRS) reporting
- Business planning/budgeting
- Business case preparation
- Project management
- Financial modelling

• Experience working in chemicals/refining PPMD functions. Knowledge in more Downstream businesses would be advantageous
• Ability to manage, and analyze large volumes of data
• Possess solid knowledge and understanding of management accounting, finance and Excel.
• Articulating complex analysis into simple concepts - strong writing and presentation making/giving ability

Duties & Responsibilities:
The successful candidate will be required to perform the following:

• Plan, execute and lead planning and performance management (P&PM) analytical activities under the broad guidance of higher-level P&PM staff and supervisors of the hiring organization, particularly in resolving complex, cross-functional, non-routine and/or design issues

• Generate analytical findings and recommendations across the scope of objectives and deliverables of the organization, either independently or in collaboration with others. Proactively identify and provide solutions for problems and issues that arise in his/her assigned areas

• Develop and maintain close partnerships with business/operational counterparts of the P&PM organization in his/her assigned areas, and represent his/her organization in cross-functional, cross-organizational teams involved in P&PM-related tasks

• Participate in planning initiatives of his/her organization, may be assigned to lead and supervise work streams and be significantly involved in mentoring others on P&PM practice

• Business reporting, planning and forecasting

• Create and maintain a financial model for the actual results reporting in combination with the short- to mid-term planning process of the business

• Analyze the monthly results of the product lines, the fixed costs and balance sheet items

• Management of the monthly adjustments and accruals in cooperation with the central accounting teams

• Prepare the management reporting for the commercial and business management

• Managing of the planning process in coordination with the business representatives and the commercial analysts

• Consolidation of the product line results into the Business P&L

• Identifying improvement potentials in the business

• Financial advice and support to business projects

• Process mapping of the new implemented structures

• Business integration support for subsidiaries, joint ventures, mergers, and acquisitions

About us:
Saudi Arabia's vast hydrocarbon resources will see Saudi Aramco become the world's leading integrated energy and chemical company by 2020. Our Chemicals business is a critical, high-profile new enterprise for us and requires committed people with insight, experience and technical expertise.

We can offer professionals from diverse backgrounds and specialties a solid, secure future - not to mention extensive international exposure and the opportunity to see your ideas become reality. Work at the forefront of the industry and see how your career evolves with invested time and effort. It's a chance to make a huge impact both on the local economy and on a global scale.
Every day, our multinational team of more than 70,000 people combines passion, purpose, and performance to achieve a common objective: unlocking the full potential of the Kingdom's resources to create more value for our company and more opportunities for people at home and around the globe.
Join us at Saudi Aramco.
Saudi Aramco is ranked in the Global Top 10 in Rigzone's 2019 Ideal Employer Rankings - find out more here.