Bureau Veritas

Featured Employer
Lake Zurich, Illinois, United States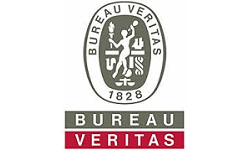 Company: Bureau Veritas
Skills: Chemist, Laboratory Ops / Tech
Experience: 3 + Years
Education: Bachelors/3-5 yr Degree
Employment Type: Full Time Salaried Employee
Location: Lake Zurich, Illinois, United States
---
A WORLD LEADER IN TESTING, INSPECTION & CERTIFICATION SERVICES

Bureau Veritas offers dynamic, exciting employment opportunities with an attractive salary/benefit package and an opportunity to play a vital role with a global organization. If you would enjoy working in a dynamic environment and are looking for an opportunity to become part of a stellar team of professionals, we invite you to apply online today.

Bureau Veritas is an Equal Opportunity Employer, and as such we recruit, hire, train, and promote persons in all job classifications without regard to race, color, religion, sex, national origin, disability, age, marital status, citizen status, sexual orientation, genetics, status as a protected veteran, or any other non-job-related characteristics.

This position is responsible to ensure equal opportunity in employment in that all persons are treated equally and on the basis of merit, in decisions regarding selection, placement, promotions, training, work assignments, transfers and other personnel actions.

Sr. Lab Analyst (Food Chemistry)

Location: Lake Zurich, IL

DESCRIPTION:
Validates data output.
Attends and prepares departmental meetings as directed.
Provides feedback during budgeting process as required.
Assesses feasibility of Kaizen projects as needed.
Ensures instruments and equipment are being maintained appropriately and assesses new instruments.
Identifies problems and recommends solutions (technical, procedural, quality, safety & human), to management.
Provides technical expertise to staff through training and mentoring.
Coordinates laboratory projects.
Develops SOP's and general work instructions.
Prioritizes daily workload to accommodate daily rushes and specialty analysis for self and staff.
Provides feedback to supervisor/manager on staff performance.
Assumes a leading role in the planning and implementation of any procedural or equipment validation.
Performs method and/or data validation.
Performs more complex sample preparation and analyses.
Understands analysis procedures and problem solves issues.
Suggests and helps to implement production efficiencies.
Attends onsite client meetings and meetings with vendors as required.
Recommends solutions (technical/staffing), which will make the lab more effective and competitive.
Acts as a positive change agent in supporting Bureau Veritas' new initiatives (operational and cultural).
Maintains training records and relevant qualifications.
Ensures a high level of accuracy in sample prep and analysis.
Reviews LIMS summary reports to prioritize daily workload for self and junior staff.
Understands analysis procedures and problem solves issues.
Provides input to corrective action procedures or may be assigned to perform the corrective action.
Participates in developing SOP's and general work instructions.
Follows Standard Operating Procedures (SOP's) when conducting following work:

Performs sample preparation and procedures prior to analyses.
Performs some basic testing procedures.

Identifies any non-routine samples and seeks guidance on procedures for handling.
Proactively orders supplies and maintains appropriate inventory levels.
Meets quality and TAT specifications required by the client and ensures samples are analyzed within holding time requirements.
Identifies and communicates non conformances to Supervisor.
Employs proper laboratory techniques to minimize risk of mislabeling, sample mix-up and cross contamination between samples and other materials.
Adheres to Bureau Veritas Code of Ethics Policy.
Supports and complies with all Bureau Veritas policies, Quality System and Health & Safety program.
Participates, when requested in lab and Health & Safety meetings.
Participates, when requested in internal and external audits.
Keeps work area clean, neat and organized.
Provides general lab support to other departments as required.
All other responsibilities as assigned.

Minimum Qualifications:
B.Sc or diploma plus equivalent experience
3 to 5 years of experience in related area of testing.
Demonstrated knowledge of food analysis
Strong interpersonal skills.
Excellent instrument problem solving and troubleshooting abilities.
Proven organizational time management skills.
Excellent oral and written communication skills.
Customer service orientated
Ability to problem solve and resolve instrumentation issues
Demonstrated ability to implement SOP's
Ability to meet deadlines in a fast paced environment
Evaluates validity of data
Extensive experience with chromatographic techniques and troubleshooting

[Preferred]:
Experience in multiple of the following laboratory techniques: Crude fat, Fatty acid profile by GC, Vitamins and sugars by HPLC, Metals by flame AA, Protein by LECO, Moisture, Ash, Dietary Fibre, Allergen testing.

If you are an individual with a disability and you would like us to assist you with searching the Careers Page site for employment opportunities and/or assistance with completing your profile and application, please contact us at 1-888-357-7020 or email us with your request toUSinfor@us.bureauveritas.com We are happy to assist you and encourage you to consider Bureau Veritas for your next great career opportunity!

If you would like additional information regarding Bureau Veritas' federal obligations in regards to equal employment opportunity, please click the link below:

http://www1.eeoc.gov/employers/upload/eeoc_self_print_poster.pdf
Created in 1828, Bureau Veritas is a global leader in Testing, Inspection and Certification (TIC), delivering high quality services to help clients meet the growing challenges of quality, safety, environmental protection and social responsibility.

As a trusted partner, Bureau Veritas offers innovative solutions that go beyond simple compliance with regulations and standards, reducing risk, improving performance and promoting sustainable development.

Bureau Veritas core values include integrity and ethics, impartial counsel and validation, customer focus and safety at work.

Bureau Veritas is recognized and accredited by major national and international organizations.