Bureau Veritas

Featured Employer
Manchester , United Kingdom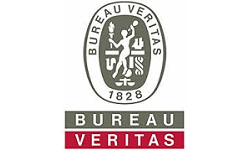 ---
Bureau Veritas is a
global leader in Testing, Inspection and Certification (TIC)
, delivering high quality services to help clients meet the growing challenges of quality, safety, environmental protection and social responsibility. Since 1828 we offer innovative solutions that go beyond simple
compliance with regulations and standards
, reducing risk, improving performance and promoting sustainable development.
Our core values include
integrity
and
ethics
,
impartiality, customer focus
and
safety at work
and are Top Employer for the seventh consecutive year.
Role:
IT Service Desk Intern - 12 month undergraduate placement
Location:
Atlas Business Park, Manchester (M22 5PR)
Salary
: £17,500
GAIN VALUABLE EXPERIENCE WITH A GLOBAL ORGANISATION
Passionate about IT? This is your chance to join a busy, dynamic IT Service Desk on a 12 month internship!
Bureau Veritas operates in a wide range of sectors, delivering Testing, Inspection and Certification services to some of the biggest household names.
With more than 400,000 clients worldwide, we are a true global leader; helping to ensure the safety, quality and sustainability of parts, plant, properties and more. Our client list covers everyone from major retailers and petro-chemical companies, to global banks and international airports.
BUSY SERVICE DESK
This Service Desk is devoted to trouble shooting and resolving IT issues for UK and North West Europe users in Bureau Veritas, and is a dynamic and fast paced environment.
With a focus on delivering excellent service to your internal stakeholders, your day to day duties make up an essential part of our business operations.
Key responsibilities include:
Act as a single point of contact and receive calls from BV staff across North West Europe requesting assistance with their IT issues.
Accurately log calls into the Bureau Veritas Service Desk System.
Follow existing Service desk procedures to provide a 1st level support service to determine resolution and/or allocate to the relevant support group.
Ensure the level of quality associated with logging of detail within tickets and updates is according to standards defined within the Service Desk
Follow existing Service desk procedures to deal with new starters / leavers and role changes
Achieve / maintain end to end SLA's for support calls.
Provide a Project resource as required.
Ensure clear communication and instruction to colleagues on IT related issues
Customer focused to work effectively as part of a team to resolve issues within SLA
To assist NWE Service Desk Specialists in their tasks.
ARE YOU PASSIONATE ABOUT A CAREER IN IT?
This role will allow you to extend your knowledge and gain insight into working within a global company in a fast paced environment and teach you key skills needed for a career in IT.
Candidate requirements include:
Studying IT/IS related course at degree level
Excellent Customer Service Skills
Ability to prioritise and effectively time manage
Effective communication skills
Please be aware that all roles within Bureau Veritas UK&I may require a DBS, Credit or Security Clearance Check.
Bureau Veritas isan equal opportunity employer. No job applicant or employee shall receive less favourable treatment because of their gender, marital or civil partnership status, sexual orientation, colour, race, ethnic origin, religion, disability or age.
Bureau Veritas operates a strict Code of Ethics that ensures the proper conduct of our day-to-day business.
Created in 1828, Bureau Veritas is a global leader in Testing, Inspection and Certification (TIC), delivering high quality services to help clients meet the growing challenges of quality, safety, environmental protection and social responsibility.

As a trusted partner, Bureau Veritas offers innovative solutions that go beyond simple compliance with regulations and standards, reducing risk, improving performance and promoting sustainable development.

Bureau Veritas core values include integrity and ethics, impartial counsel and validation, customer focus and safety at work.

Bureau Veritas is recognized and accredited by major national and international organizations.