Weatherford

Featured Employer
Greenville, Texas, United States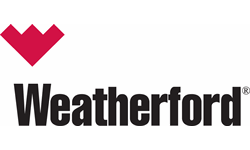 Company: Weatherford
Skills: Warehouse Person, Workshop
Experience: 1 + Years
Education: High School/Secondary
Location: Greenville, Texas, United States
---
Overview
Weatherford is the leading wellbore and production solutions company. Operating in more than 80 countries, the Company answers the challenges of the energy industry with its global talent network of approximately 20,000 team members and 600 locations, which include service, research and development, training, and manufacturing facilities. Visit weatherford.com for more information or connect on LinkedIn , Facebook , Twitter , Instagram , or YouTube .
We're looking to the future with a clear vision and a strong mission.
Our goal is to address the headwinds facing the industry, revolutionize the oilfield with digital technology, integrated solutions, and world-class talent.
We accept every challenge for the benefit of our Company, our industry, and the world. Our technology leadership delivers solutions that rise to every occasion, supply the best outcomes in each operation, and give power to all customers.
Weatherford offers competitive compensation, a comprehensive benefits program and opportunities for on-going training and career development. VEVRAA Federal Contractor - Priority Referral Requested.
Weatherford is an Equal Opportunity Employer Females/ Minorities/ Veterans/Disabled and gives consideration for employment to qualified applicants without regard to race, color, religion, age, sex, sexual orientation, gender identity, national origin, disability or protected veteran status.
Responsibilities DUTIES & RESPONSIBILITIES:
Tool Crib Attendant will be responsible for making sure each employee who checks out an item(s) is bringing back parts. If these parts are not returned accordingly then this matter is to be addressed to that individuals direct Supervisor.
Tool Crib Attendant Must make sure everything that is checked out is done so in the same way using the GF-14.6 REV0, or whatever checkout sheet is in place at that time.
New Thread Rolls are not to be used until there are no further Used Thread Rolls for Production.
Gloves, Straps, Eye Wear, Hard Hats, Face Shields all need to be proven in need or replacing before a new one is assigned.
Tool Crib Attendant might possibly need to be inventorying paint, caps, banding, boards, banders, spacers and notify Supervisors of low quantities.
Based on the 6 am - 3 pm and 3 pm - 12 am Shifts, the Attendant will need to spend most of their time in the tool crib to assist employees, supervisors, vendors, and janitors should the need arise.
Using the Spread Sheet GF-14.6 REV0 Attendant will monitor and checking in/out of all parts and Tools.
Inspect tools and parts for damage.
Thread Rolls, Paint, Wrenches, Impacts, Allen Wrenches, Sockets
Each day the Attendant will notate parts and usage history onto virtual master file under the Tool Crib File.
Tool Crib Attendant will be in contact with vendors for Restocking.
Taking Pallet or boxes from Vendors which will be inventoried and stocked accordingly.
Attendant will log all entries of product backorders or incorrect shipments.
Attendant will also dispose of all packaging, shrink wrap and boxes to keep Tool Crib clean.
Attendant will inform immediate Supervisor of any new orders or items that are running low.
Attendant will monitor and update virtual Master List of In House Tools and Parts for manufacturing needs.
Attendant will keep items in stock according to the Min-Max required for parts.
Attendant will track parts out on the floor.
Attendant will do "Milk Run" at the start of each shift to determine how many Paint cans are in each Cabinet outside of Tool Crib.
Using the designated Tool Crib Cart Attendant will note needs and restock of paint at each station based on needs of Production. This to help reduce traffic at Crib Gate.
Attendant will assist in changeovers for CNC machines.
Make life counter on board.
Be present to take used Thread Rolls at CNC station to increase time management of Operator.
Attendant will make sure everything is properly located in its properly labeled location.
Attendant will Cycle count parts or areas to determine quantities are accurate and in real time.
Tool Cribs can consolidate or borrow items from another Tool Crib if it will better suit the needs of production.
Example being a particular paint is out of stock.
Updates to pass along information between shifts will be regularly conducted.
Must understand and comply with all safety rules and company policies of Weatherford.
Work assignments carried out to the highest quality level.
Perform various other duties and activities as assigned by supervisor within the physical constraints of the job.
Qualifications
1-2 years experience
Basic operational knowledge of forklift and materials handling equipment
Must be able to work closely with fellow employees
Basic understanding of manufacturing systems
Ability to count
Must be able to work with computers