Calumet Specialty Products Partners, LLC

Featured Employer
Princeton, Louisiana, United States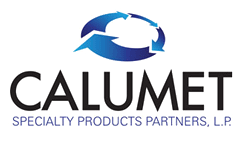 ---

PURPOSE AND ROLE:

The Operator position requires a person with strong mechanical and operator skills. This position supports the day to day operation of the site providing general labor, relief labor and working in training for more senior Operator positions.

JOB DUTIES AND RESPONSIBILITIES:
Identify equipment, determine process flow, turn valves, start and shut down equipment to ensure proper operation of the assigned work area

Operate mobile and other equipment in a safe manner

Communicate effectively with other operators and supervision to ensure proper operations of equipment, maintain safety and ensure environmental compliance

Train and participates as a member of the Fire Brigade

Work at heights up to approximately 150 feet on a daily basis

Performs any other tasks as assigned by Supervision/Management Supervise and lead the monthly close process for the refinery including supporting the transactional processes that impact the closing process

Must follow all safety rules and participate in all scheduled

REQUIREMENTS:
High school diploma or equivalent GED

Knowledge and understanding of basic refining principles e.g. distillation, exchangers, motors, pumps, valves, piping

Knowledge of safety processes e.g. Lockout/Tag Out, confined space, MSDS, hot work

Must complete Basic Operator Training (BOT) with satisfactory test scores, and passing practical exams in a timely manner

Able to work days, nights, weekend hours as required by the job

Must be willing to respond to call-outs

Must follow all safety rules and participate in all scheduled

PREFERENCES
2 or more years Associate's or Technical Degree in Process Technology (P-Tech), with a refinery or chemical concentration or equivalent combination of education and experience as an operator at a petrochemical plant
About Calumet Specialty Products Partners, L.P.
A Commitment to Excellence in Hydrocarbon Specialty Products
Calumet Specialty Products Partners, L.P. (NASDAQ: CLMT) is a master limited partnership and a leading independent producer of high-quality, specialty hydrocarbon products in North America. Calumet processes crude oil and other feedstocks into customized lubricating oils, solvents and waxes used in consumer, industrial and automotive products; produces fuel products including gasoline, diesel and jet fuel; and provides oilfield services and products to customers throughout the United States.
Calumet is based in Indianapolis and produces nearly 3,500 unique specialty products used in the development of the world's most trusted brands and products. Calumet is vertically integrated and holds a comprehensive portfolio of branded products for use in commercial, industrial, and consumer applications. Headquartered in Indianapolis, Indiana, the company employs approximately 1,600 people and operates 10 facilities across North America, including 9 specialty products manufacturing and production facilities. Calumet products and services are available in approximately 52 countries across the world; serving approximately 4,400 customers globally.