Baker Hughes

Featured Employer
Dammam, Eastern Province, Saudi Arabia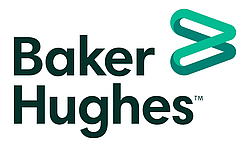 ---
Job Requirements
At Baker Hughes, we are building a Talent Community of highly talented and motivated professionals for future job roles. If you match the described job role and are as excited as we are to have you on-board in the future, please hit the apply button to be a part of our Talent Community.
As a member of our talent community, you will be amongst the first to get exclusive news about Baker Hughes, various cool projects we are working on, our employee success stories and new job opportunities you may be interested in.
Baker Hughes is looking for an experienced
DevOps Engineer
. In this role, you will work alongside a highly trained engineering team to deploy and scale AI applications for our enterprise customers both on cloud and on-prem.
Responsibilities
Architect and implement codified cloud infrastructure, working with technologies like Docker, Kubernetes, and Jenkins.
Develop and maintain Continuous Integration (CI)/Continuous Delivery (CD) pipelines on kubernetes
Participate in all phases of the delivery life cycle, including design, development, test automation and release.
Tier 1 point of escalation from Support for any service availability challenges reported by multitenant customers
Participate in coordination of production deployments, on-call production support and monitoring
Work cross-functionally with various teams to improve Baker Hughes infrastructure through automation
Build internal tools to demonstrate performance and operational efficiency
Work with other teams to resolve issues related to application configuration, deployment, or debugging
Provide documentation and training of duties to Operations, new staff and related groups
Work Experience Qualifications/Requirements
Bachelor's degree in Computer Science, Electrical Engineering, or related field
3+ years' experience in high-availability large-scale Kubernetes cluster deployments, operation, monitoring and maintenance
Strong experience with log monitoring and management with tools including but not limited to, Splunk or Elastic
Strong experience in automating Continuous Integration (CI) and Continuous Deployment (CD) and release management using tools such a Jenkins and Docker Registry
Strong experience with metric monitoring and alerting tools such as Prometheus and Grafana
Strong experience with Python, Bash, Jscript and automation tools (Chef, Puppet, Ansible, etc.)
Experience with incident response automation tools such as PagerDuty
Experience with Application Performance Monitoring principles and related tools such as NewRelic, Dynatrace, or AppDynamics
Experience with securing cloud environments and monitoring for security breaches
Experience reporting on Service Level Agreement (SLA) performance metrics such as service up time
Rigor in high code quality, automated testing, and other engineering best practices
Preferred
Master's degree in Computer Science, Electrical Engineering, or related field
Experience with Scala and Spark
Working experience in deploying Spark on Kubernetes
*Please remember that joining the Talent Community is not an application for any specific job at Baker Hughes but to have the privilege of being considered for an opportunity that suits your profile on priority.