Peterson

Featured Employer
Middlesbrough, United Kingdom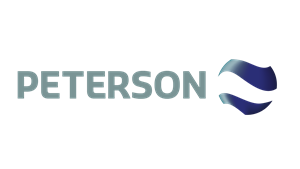 Company: Peterson
Skills: Materials Management
Experience: 5 + Years
Education: High School/Secondary
Location: Middlesbrough, United Kingdom
In order to apply for this position, applicants MUST meet the following criteria. If your resume does not match these criteria, you will not be able to apply for this position.

Located in region: Europe
---
To maintain / operate an effective material control and stores system for material, equipment, plant and consumables for the site operations to meet the overall requirements of the project
Qualifications:
A high level of IT skills (Microsoft office) is essential.
Previous experience of maintaining / operating Oracle, SAP, Mapics, BPICS or other Inventory Management systems is necessary.
Previous Material Control or Stock Management experience in Manufacturing, Engineering, Construction or Maintenance environment is essential.
Good communication skills will be required to communicate across all levels of the business including Clients.
Previous experience of working with fabrication or construction drawings and a good understanding of Bills of Material will be advantageous
There will be a need to be familiarise yourself with and work within / implement the clients business operating procedures and QA product control systems
Accountabilities
Maintenance of a Material Control System and documentation for all contract materials, equipment, plant and consumables for the contract in accordance with the client's procurement, purchasing and QHSE procedures.
Responsible for creating requisitions for both Internal and external suppliers. Responsible for the receipt, storage, movement and issue of all materials, equipment, plant and consumables and know their whereabouts at all times by keeping the client's inventory control system up to date at all times.
Ensure that on receipt of material, equipment, plant and consumables the client processes are followed for the receipt inspection.
Where additional expertise is required as part of the receipt inspection, liaise with the Site QA, Engineers or Sub-Contractors Engineers to ensure that materials, equipment and plant are expertly examined and the appropriate quality documentation is acceptable and signed off. Check maintenance requirements and if necessary add to the maintenance register prior to movement to storage.
To ensure that all items are labelled or identified with the client's item numbers and any suppliers identifying numbers, preferably attaching the clients QR Codes which incorporate both numbers.
To ensure that non-conforming articles are segregated and quarantined, raising where appropriate, a Non-conformance Report (NCR) or Technical Query (TQ) and passing on to the Project Materials Manager and other appropriate disciplines for action.
To ensure that the appropriate client documents are completed for the inspect on receipt, overages, shortages, damaged, defect, quarantine and release.
To ensure that material, equipment, plant and consumables are stored in a safe manner, which will avoid damage or deterioration.
To ensure that material identities, including heat, lot, cast, batch numbers are transferred to off-cuts and the remaining materials.
To ensure that the clients inventory control system is accurately maintained and is up-to-date at all times by completing receipts, plant on or off hire, stock movements including in to the quarantine area, plant on loan, issues for stock recording the drawing number / Sub Contractor / installation location / employee name.
To ensure that all materials are segregated, stored safely and securely and that stainless steel materials and items are adequately protected from carbon steel contamination and the elements.
To ensure that access to storage areas is restricted to authorised personnel and the articles are not removed from stock without the completion of the QAR from for materials to be used in fabrication or installation and has appropriate authorisation.
To ensure that articles, which have a "limited shelf life", are used on a "first in-first out" basis and those that are passed their "use by date" are withheld from use.
To ensure that flammable liquids and chemicals are stored in accordance with statutory regulations and manufacturing instructions.
To ensure that all material preservation inspections of the stores and storage areas are carried out on a regular basis and records of the inspections are maintained.
To ensure all equipment is inspected (including lifting and fall arrest equipment) prior to issue to operatives and upon receipt back into stock. Record the condition, issue and receipt of all equipment and when released from the stores the client's inventory control system is up dated to show plant is on loan with the Operatives name and when returned the system is updated to show the item is back in stock. At the end of the shift the system loan report should be ran and given to the appropriate Supervisor to show which plant hasn't been returned to the stores.
To carry out the inspections of lifting and fall arrest equipment as per clients work instructions and record the results.
To arrange for the examination and maintenance of all plant and equipment (internal and external examiner required). Record these examinations.
To ensure that electrical, lifting and safety equipment are supplied with the appropriate statutory certification.
Work with BOM's provided by the Project Materials Manager or using the client's system for the fabrication BOM and pick lists, for sequencing the Bagging and Tagging of material, equipment and bulks. The BOM is to be kept up to date when Bagging and Tagging is complete including storage location. When the Bagged and Tagged items are required the receiver must check off the items and sign the QAR Release form. The client's fabrication system process will be used to issue the material to the fabrication BOM's and complete the fabrication processes through to finished product.
Organise transport and movement of product from the fabrication facilities to and from Sub Contractors and to site and updating the client's inventory control system to ensure full traceability isn't lost.
Peterson offers safe, reliable and value added risk management and logistics solutions to the energy, shipping and agricultural industry globally from strategic locations. Additionally, we offer specialist activities including inspection and certification of a broad range of products. Founded in 1920, Peterson is non-stock listed and family-owned. Together with sister company Control Union we operate in over 70 countries worldwide.
Peterson operates across many different industries. From agriculture to coal and minerals and from oil and gas to biofuels and biomass, together we are One Peterson. We offer three core activities, namely quality assurance, integrated logistics and related activities. Related activities include recruitment, procurement, project and consultancy services.