National Petroleum Construction Company
Saudi Arabia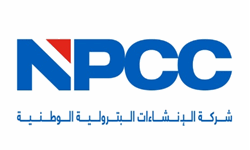 ---
Accountabilities:
Lead a Multi-discipline team to extend Support services to Commissioning works on EPC Projects.
Liaise with various departments within the organization to facilitate smooth operation support services.
Liaise with various Project Management Team(s) and Client(s) as part of job execution.
Manage in-house Leak testing activities.
Manage Technical Training requirement for the EPC works
Manage Preservation activities during EPC work including Long term preservation.
Supporting all ongoing EPC works with the required Tools and Materials.
Manage vendor mobilization to support Commissioning works.
Report to Commissioning Director as per project Organization chart.
Compliance in accordance with HSE Standard.
Knowledge Skills and Experience:
Bachelor in Engineering.
Excellent presentation and communication skills to interface with Client and Vendor.
Previous experience in leading a Multi-discipline Commissioning Team.
Good understanding of EPC project execution.
At least 15 years of experience in Oil & Gas Projects with a Minimum of 8 years in Lead role on EPC projects.
Good understanding of various Engineering disciplines.
Good Management skills.
Candidates must have previous Saudi Aramco project experience, or be Saudi Aramco approved