BP

Featured Employer
Denver, Colorado, United States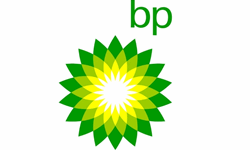 ---
We are literally defining the future -
reimagining & reinventing energyAbout bpx
At bp/bpx energy, we're reimagining energy for people and our planet. We are a diverse team of engineers, scientists, traders and business professionals determined to find ways to tackle some of the world's biggest issues. But we know we can't do it alone. So whether you're at the start of your career, or a have few years under your belt, we are looking for people who share our passion for reinvention who can bring a fresh perspective, collaborative spirit, and challenge our thinking in our ambition to achieve net zero.
About You
You have 5+ years of relevant work experience in IT/Data & Analytics with 7+ years of software development and/or data engineering experience and experience in any big data technologies - Hadoop, EMR, Amazon Redshift, Azure CosmosDB, Azure Data Lake, AWS DynamoDB, or advanced analytics tools. You have experience designing and delivering large scale, 24-7, mission-critical data pipelines and features using modern big data architectures and stream processing services such as Kafka, AWS Kinesis, Apache Storm, Spark Streaming, Azure Event Hub, etc. You have demonstrated experience working in large-scale data environments which included real-time and batch processing requirements with strong understanding of ETL processing with large data stores, data modeling skills (relational, dimensional and flattened), strong analytical and SQL skills, with attention to detail, and validated experience with 1 or more non-SQL languages like Python or Java.
What we are looking forYou possess the following:
Experience working in a hybrid environment with multiple datacenters, multiple public cloud and SaaS providers.
Experience with the Azure and/or AWS cloud platforms
You also have
Knowledge of and experience implementing complex applications e.g. service-oriented architectures or distributed graphics processing engines.
Ability to work with multiple external teams and accomplish shared goals through the building consensus
Why Join Us?
At bp/bpx energy, we support our people to learn and grow in a diverse and challenging environment. We believe that our team is strengthened by diversity. We are committed to fostering an inclusive environment in which everyone is respected and treated fairly.
There are many aspects of our employees' lives that are meaningful, so we offer a reward and wellbeing package to enable your work to fit with your life. These can include (but not limited to*) access to:
Health, vision and dental insurance
Spending accounts
Flexible working schedule
A paid time off policy that considers experience
Other time off programs to help with personal matters (sick leave, bereavement, etc.)
Disability coverage (short and long-term)
Discretionary annual bonus program
Long-term incentive program
Paid parental leave
Generous 401K matching program through our Employee Savings Plan
Group Universal Life
Occupational Accidental Death
Basic life/accidental death and dismemberment
bp Care (Employee Assistance Program)
How much do we pay (Base)?
$92,126 - $189,025
*Please see the bp LifeBenefits site for further information. Further note that eligibility for and participation in all benefits offerings described above are subject to the terms of conditions of the applicable benefit plan.
**Note that the pay range listed for this position is a good faith and reasonable estimate of the range of possible base compensation at the time of posting. Further note that the estimate excludes (a) the value of any potential and discretionary annual cash bonus, and (b) the value of potential long-term incentive for the position, and (c) the value of any of the other potential benefit offerings listed above.The Data Engineer is responsible for the maintenance, improvement, cleaning, and manipulation of data in L48's operational and analytics databases. The Data Engineer works with the L48's IT platform owners, data analytics teams, data scientists, and data warehouse architect in order to understand and aid in the implementation of database requirements, analyze performance, and troubleshoot any existent issues.The Data Engineer has to be an expert in SQL development further providing support to the Data and Analytics team in database design, data flow and analysis activities. The position of the Data Engineer also plays a key role in the development and deployment of innovative big data platforms for advanced analytics and data processing.The Data Engineer defines and builds the data rules and pipelines that will enable faster, better, data-informed decision-making within the businessThe Data Engineer ensures stable solutions, stable infrastructure and participates in the design and build of services, integrations, and ETL solutionsThis person must also be comfortable operating as an individual contributor and using influence and expertise to aid the transformation of an organization.Some of L48's technology support & operations are outsourced to a managed services partner and this role will require the ability to manage/lead in this type of environment.If you are selected for a position in the United States, your employment will be contingent upon submission to and successful completion of a post-offer/pre-placement drug test(and alcohol screening/medical examination if required by the role) as well as pre-placement verification of the information and qualifications provided during the selection process. The drug screen requires a hair test for which BP must be able to obtain a sufficient hair sample for analysis (~4 cm/1 ½" scalp, or > 2 cm/¾" body - arms & armpits/legs/chest)
As part of our dedication to the diversity of our workforce, BP is committed to Equal Employment Opportunity. Applicants will receive consideration for employment without regard for race, color, gender, religion, national origin, disability, veteran status, military status, age, marital status, sexual orientation, gender identity, genetic information or any other protected group status. We are also committed to providing reasonable accommodations for qualified individuals with disabilities and disabled veterans in our job application procedures. If you need assistance or an accommodation due to a disability, you may contact us or have one of your representatives contact us at
BPUSApplicationAssis@bp.com
; or by telephone at 281.366.1999.
Read the
Equal Employment Opportunity is the Law poster
and the