Leap29

Featured Employer
Stavanger, Rogaland, Norway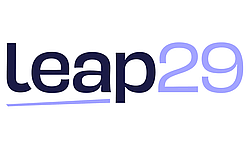 ---
Senior Embedded Software Developer - Stavanger, Norway

• Permanent or contract role.
• Start date TBC
• English language requirement
• Attractive package on offer

Contrary to current market trends, a client of Leap29 in Stavanger are looking to add to their already strong software team with the acquisition of a Senior Embedded Software Developer.

The client, a leading European Mechanical & Industrial Engineering Company with business arms across the continent have been awarded several notable projects in the past few months and so seek to increase capacity.

The correct candidate will have the below key experience:

• 5+ years experience in Embedded Software
• C/C++, Python & Linux
• Arm Architecture framework
• RTOS (Real Time Operating Systems)

Qualifications:

• Bachelor and/or Master degree within computer science, software engineering, cybernetics, instrumentation or other relevant subject. Longer relevant experience might compensate for lack of
• Experience with development and debugging of RTOS firmware on microcontrollers such as ARM Cortex, Atmel AVR, MSP430, 8051, PIC, etc.
• Maintaining of source code documentation with tools such as UML and Doxygen

Skills and experience:

• Development and debugging experience with MQX RTOS on ARM Cortex M4
• Experience with industry specific protocols such as Modbus, CanBus, I2C, SPI, PWM, etc.
• Experience with Agile Product Development, e.g., SCRUM, TDD, XP
• Digital hardware design and simulation for FPGAs in VHDL, Verilog, etc.
• Experience with SW development tools for code review and bug tracking - Phabricator/JIRA
• Experience with the use of test equipment such as logic analyzers, serial data analyzers,

For more information or to apply please do not hesitate to contact Angus McCormick directly.


To help Leap29 find you that perfect job, we need to store and process your personal information.
That means that your details will be entered into Leap29's database and our consultants may contact you from time to time with relevant job opportunities.
By applying you're confirming you're happy for us to do that!