Bureau Veritas

Featured Employer
New York, United States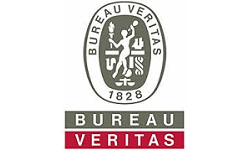 Company: Bureau Veritas
Skills: Sales
Education: High School/Secondary
Employment Type: Full Time Salaried Employee
Location: New York, United States
---
A WORLD LEADER IN TESTING, INSPECTION & CERTIFICATION SERVICES
Bureau Veritas offers dynamic, exciting employment opportunities with an attractive salary/benefit package and an opportunity to play a vital role with a global organization. If you would enjoy working in a dynamic environment and are looking for an opportunity to become part of a stellar team of professionals, we invite you to apply online today.
Bureau Veritas is an Equal Opportunity Employer, and as such we recruit, hire, train, and promote persons in all job classifications without regard to race, color, religion, sex, national origin, disability, age, marital status, citizen status, sexual orientation, genetics, status as a protected veteran, or any other non-job-related characteristics.
This position is responsible to ensure equal opportunity in employment in that all persons are treated equally and on the basis of merit, in decisions regarding selection, placement, promotions, training, work assignments, transfers and other personnel actions.New YorkNew York
Opportunity:
Director of Sales - Jurisdictional, Construction, Transport & Infrastructure Divisions, mentoring, coaching and leading the Bureau Veritas Division sales team supporting the COO - Chief Operating Officer and the Divisional leaders concerning new revenue generation for a team delivering +65M annual revenue.
Job Purpose:
The Director of Sales will be responsible for supervising and organizing the division new sales team. You will be in charge of managing organizational sales by developing business plans, meeting planned goals, and generating leads. You will also be tasked with overseeing the activities and performance of your sales team by tracking sales goals, setting individual sales targets, and facilitating the ongoing training of your salespeople in support of the COO and the Divisional leaders. You will primarily be responsible for ensuring the Divisions new business performance. The role calls for a dynamic leader, capable of both driving the success of their teams while also mentoring and training sales professionals. The Director of Sales will work with the COO, each Divisional leader, and their regional teams, to identify new target markets and refine our approach to existing ones. This includes seller/doer models, new services and new market verticals. This role requires the flexibility to work long and unconventional hours, as well as travel.
Primary Duties:
Develop and implement long term effective sales strategies and cohesiveness across regions and grow the BV Brand recognition in NA
Leading sales team members to achieve sales targets
Managing organizational sales by developing a business plan that covers new sales, revenue from new sales, and expense controls
Meeting planned new sales goals
Working with region Leaders, setting individual new sales targets with the sales team
Tracking sales goals and reporting results as necessary
Overseeing the activities and performance of the sales team
Coordinating with marketing on lead generation
The ongoing training of your salespeople
Staffing key positions as needed
Developing your sales team through motivation, counseling, and product knowledge education
Promoting the organization and products
Understand our ideal customers and how they relate to our products
Establish productive and professional relationships with key personnel within our blue chip (top) customer base, specifically a Key Account Program.
Execute Strategic Plan Initiatives related to Top Line Facilities Growth
Secondary Duties:
Develop and implement a Sales Model that improve sales strategies and sales metrics for each Division and Region and Sales Model
Lead Divisions new initiatives related to new sales by training, mentoring, driving to success
Mentor nationwide sales team members to achieve sales targets
Establish productive and professional relationships with key personnel in assigned customer accounts
Support the COO and Divisional Leaders to Negotiate and close agreements with large customers
Monitor and analyze performance metrics and suggest improvements
Prepare monthly, quarterly, and annual sales forecasts and update reports
Perform research and identify new potential customers and new market opportunities
Provide timely and effective solutions aligned with client's needs
Liaise with Marketing team to support sales efforts
Establish compensation plans by region commensurate with activities and results
Manage and maintain information using SalesForce CRM, drive consolidation and use of SalesForce as the key reporting tool

Skills / Qualifications:
Proven work experience as a national sales manager
An ability to drive success from cross functional teams
Experience managing high performance sales teams
Mastery of SalesForce CRM software as a method to drive accountability
An ability to understand and analyze sales performance metrics
Solid customer service attitude with excellent negotiation skills
Strong communication and team management skills
If you are an individual with a disability and you would like us to assist you with searching the Careers Page site for employment opportunities and/or assistance with completing your profile and application, please contact us at 1-888-357-7020 or email us with your request to
USinfor@us.bureauveritas.com
We are happy to assist you and encourage you to consider Bureau Veritas for your next great career opportunity!
If you would like additional information regarding Bureau Veritas' federal obligations in regards to equal employment opportunity, please click the link below:
http://www1.eeoc.gov/employers/upload/eeoc_self_print_poster.pdf
Created in 1828, Bureau Veritas is a global leader in Testing, Inspection and Certification (TIC), delivering high quality services to help clients meet the growing challenges of quality, safety, environmental protection and social responsibility.

As a trusted partner, Bureau Veritas offers innovative solutions that go beyond simple compliance with regulations and standards, reducing risk, improving performance and promoting sustainable development.

Bureau Veritas core values include integrity and ethics, impartial counsel and validation, customer focus and safety at work.

Bureau Veritas is recognized and accredited by major national and international organizations.