Bureau Veritas

Featured Employer
Houston, Texas, United States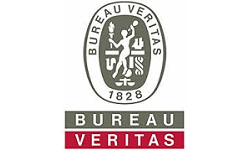 Company: Bureau Veritas
Skills: Laboratory Ops / Tech
Education: High School/Secondary
Employment Type: Full Time Salaried Employee
Location: Houston, Texas, United States
---
Laboratory Technician - Torrance, Ca

1. GENERAL DESCRIPTION OF RESPONSIBILITIES
1.1. Oil and Petroleum Laboratory Technicians perform laboratory tests to determine chemical and physical characteristics or composition of solid, liquid or gaseous materials for such purposes as quality control, process control or product development by performing the following duties.

2. SPECIFIC RESPONSIBILITIES
2.1. Ensures the laboratory has adequate resources to perform all aspects of work required.
2.2. Operates laboratory equipment and instruments such as microscopes, centrifuge, agitators, viscometer, chemical balance scales, spectrophotometer, gas chromatograph, colorimeter, and other equipment.
2.3. Tests materials used as ingredients in adhesives, cement, propellants, lubricants, refectories, synthetic rubber, plastics, paint, paper, cloth, and products for such qualities as purity, stability, viscosity, density, absorption, gas chromatograph, and melting or flash point.
2.4. Tests materials for presence and content of elements or substances such as hydrocarbons, manganese, natural grease, tungsten, sulfur, cyanide, ash, dust, or impurities.
2.5. Tests samples of manufactured products to verify conformity to specifications.
2.6. Records test results on standardized forms and writes test reports describing procedures used; prepares graphs and charts.
2.7. Cleans and sterilizes laboratory equipment; calibrates laboratory instruments.
2.8. Prepares chemical solutions according to standard formulas.
2.9. Adds chemicals or raw materials to process solutions or products batches to correct or establish formulation required to meet specifications.
2.10. Encourages laboratory performance through communication with lab staff and management to promote empowerment and accountability.
2.11. Understands customer requirements and organizes lab procedures, schedules and staffing to provide for meeting and exceeding those requirements.
2.12. Supports the ISO certificate(s) and assists in the corrective/preventive actions process.
2.13. Works a rotating schedule including weekends, holidays and must be available to work on an on-call basis.
2.14. Represents Inspectorate by appearance and conduct; behaves ethically at all times; maintains open communication with Lab Manager.
2.15. Carries out all responsibilities in a supportive manner with total adherence to: the Company's Health, Safety and Environmental Policies and Procedures; Business Management System; Compliance and Ethics Policies; and exercises good judgment, common sense, and diplomacy.
Created in 1828, Bureau Veritas is a global leader in Testing, Inspection and Certification (TIC), delivering high quality services to help clients meet the growing challenges of quality, safety, environmental protection and social responsibility.

As a trusted partner, Bureau Veritas offers innovative solutions that go beyond simple compliance with regulations and standards, reducing risk, improving performance and promoting sustainable development.

Bureau Veritas core values include integrity and ethics, impartial counsel and validation, customer focus and safety at work.

Bureau Veritas is recognized and accredited by major national and international organizations.