Crosby Energy Services
Mentone, Texas, United States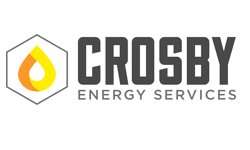 Company: Crosby Energy Services
Skills: Production Operator
Education: High School/Secondary
Location: Mentone, Texas, United States
---
Description

Job Responsibilities
Gauge production on assigned wells and report gauge readings, downtime and other pertinent well information to district office.
Perform lease maintenance such as minor surface pump and production equipment repairs and adjustments; trim weeds, clean up trash, Etc.; grease pumping units, service lease equipment, etc...NOTE problems and or recommend course of actions to supervisor in order to decrease costs and increase production.
Perform daily battery and satellite checks focusing on levels and pressures.
Witness LACT proving and sample pot shake outs with pipeline company.
Check wells and maintain stuffing box and flow line leaks.
Operate water injection pumps and wells.
Keep field at the correct pressure and locating repairing leaks.
Check out Beam and ESP failures, load and test wells for failures.
Analysis surface and down hole cards for correct pump off set points to minimize failures.
Oversee pumping unit inspections and identify unit failures.
Shoot fluid levels and make decisions on unit stroke per minute and pump size changes.
Calculate beam well VE% and compare to well test data.
Trouble Shoot tester problems and obtain valid tests for each well every month.
Perform work in a manner that ensures the secure and environmentally safe operation of all wells and leases for which you the operator is responsible for.

Requirements

Minimum Requirements:
Positive attitude
Professional and clean appearance
Ability to communicate effectively with customers & co-workers
Ability to function well as part of a team
Diligent attention to safety
Clean MVR and background and able to pass CES medical screening
Valid Driver's License
Reliable attendance and demonstrate flexible cooperative behavior in the workplace

Physical Demands and/or Work Environment:
Exposure to sun, extreme temperatures, loud noises, wind, and dust.
Ability to lift up to 40-50lbs, anything over 50lbs with assistance or a mechanical lift
Bending, stooping, standing for long periods of time
Other duties assigned as needed

Summary

The Lease Operator is responsible for monitoring and reporting on production and other pertinent well information and provides maintenance on production equipment. The position applies basic and some advanced skills to perform routine and complex operations using tools and equipment appropriate for the energy industry. Applies a general understanding of the technical concepts, practices, procedures, and has a general understanding of the industry standards and government regulations related to the oil and gas industry. Operator must have the willingness to comply with company practices, procedures, and policies.