Kintec Recruitment

Featured Employer
Qatar, Qatar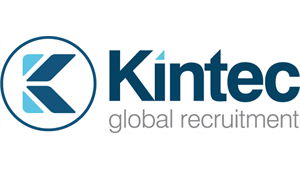 Company: Kintec Recruitment
Skills: Commissioning Engineer / HUC
Experience: 5 + Years
Education: Bachelors/3-5 yr Degree
Employment Type: Part Time Contractor
Salary: Competitive
Location: Qatar, Qatar
---
Our client is a major international Oil and Gas Company that is currently looking to recruit for the folowing role:

Job Title: Topsides Pre-Commissioning Superintendent
Location: Offshore - Doha, Qatar
Duration: ASAP - June 2021
Rotation: 10 Weeks On / 6 Weeks Off

JOB DIMENSIONS
The field development will involve several new projects that would be executed in parallel over the period of 5 years with CAPEX investment of around 3.5 Billion USD. The Project consists of:
" Batch 1 EPCI1: Three 24 slots WHP Jackets (FC, DC, EG), bridge linked to existing facilities and with permanent drilling decks. Budget is around 100 MUSD. Water depth are 60 to 70m, Jacket weight is approx. 2000MT.
" Batch1 EPCIC2: Three production topsides and bridges for WHP (FC, DC, EG) to process and send production to existing facilities. Topside weight is approx. 2500 MT, Bridge 100m/800MT.
" Batch2 EPCIC3/4: 2 WHP (EH, CE) jacket + topsides bridge linked to existing facilities in order to process and send production to existing facilities. EPCIC3 will be for EPCC of facilities, EPCIC4 for all T&I and subsea works where applicable.

The Project is mainly a Greenfield Project with installation of 7 new WHP but there will be a major Brownfield challenge for integration of these new WHP into existing facilities in term of interfaces with other Company entities and SIMOPS works.
Batch 1 jacket package phase is planned to be executed between Q3 2018 and Q3 2019 and Batch 1 Topsides package between end 2018 and Q3 2020. Batch 2 is planned to be executed between 2019 and 2021.
The Batch 1 Topsides EPCIC2 Pre-Commissioning Superintendent is responsible for precom activities during construction activities performed by Contractor and to insure a smooth handover to Commissioning team.
He will be based on a Flotel during offshore Campaign.
Rotation basis will be based on 4 weeks, the crew change will be made by Helicopter,

ACTIVITIES
" To promote & comply with applicable safety instructions and other Company HSE procedures in all activities,
" To carry out work in compliance with Company values and policies, relevant laws and regulations, agreed Company priorities and objectives, Company standards and procedures and good industry practices,
" Review and monitor the availability of drawings, specifications, job instructions, material deliveries and tools
" Motivates and oversees other disciplines supervision Team
" Monitor Contractor's detailed daily and weekly work plans in accordance with the overall planning schedule.
" Inform the CSR on specific areas where the program deviates from approved pre-com. schedule and propose mitigations.
" Responsible for daily monitoring pre-commissioning progress and report to CSR.
" Responsible for monitoring contractor's labor resources in accordance with approved mobilization plan and report to CSR.
" Verify and coordinate the prefabrication and dispatch of the structure members for Brown Field jobs to CTR's workshop in Qatar, liaise with the remote CPY Construction Team.
" Monitor and verify the piping spools pre-fabricated final status in CTR's yard before dispatch to the remote workshop in Qatar
" Review contractors construction schedules to ensure they include all required activities as realistic timelines, logical sequencing, adequate resources to allow for pre-com. activities
" Ensure Contractors personnel have sufficient training and experience to carry out safe operations
" Identification and follow-up of any Non Conformance linked to Pre-com. (NCRs) in close relation with the QA/QC Superintendent.
" Oversees manufacturing records books
" Coordinate with Commissioning Team during pre-commissioning phase in close relation with other disciplines superintendents

CONTEXT AND ENVIRONMENT
" The Projects involve the development of new offshore platforms bridge linked to the existing facilities, installation of subsea pipelines and debottlenecking of the produced water treatment. Projects will require complex interfaces with other entities of Company.
" As change crew will be performed by helicopter, Topsides Pre-Commissioning Superintendent must issue a written Handover for his Back to Back, and send a copy to Superintendent

QUALIFICATIONS & EXPERIENCE REQUIRED
" Have an Associate's or BS degree in a technical field or extensive natural gas/oil industry experience.
" Have strong working knowledge of construction contracts, contractor inspection procedures and construction work sequences for topside.
" Professional Experience (number of years) : 15.
" Experience within project: (number of years) : 10.
" A good knowledge of Client General Specifications (GS) and International codes/standards (AWS, API).
" Conversant with General Arrangement (GA) engineering and structural drawings including building marking plans, also with isometrics and P&IDs.
" Ability to work in a team oriented, collaborative environment is essential.
" Capable of proposing project adjustments and alterations promptly and efficiently.
" Ability to influence and encourage personnel.
" Good leadership skills and good communication skills, good English level mandatory.
" Ability to work on projects in a complex and multicultural environment.
" Be skilled in using computer programs for word processing, spreadsheets and e-mail communications.
" Be familiar with ICAPs and PRODOM softwares.