Qatar Petroleum

Featured Employer
Qatar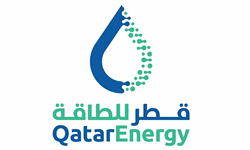 ---
Department
ASSET INTEGRITY & RELIABILITY

Title
PLANT INSPECTOR (PS-3)

Primary Purpose of Job
Ensuring safe operability of Hydrocarbon Pressure retaining equipment, pipework and Structure at Offshore production complexes, by Physical Inspection, co-ordination and implementation of specialised inspection testing and techniques. In conjunction with Head of Inspection PS2/PS2, plans, organises and co-ordinates inspection and logistical requirements relating to both outside of shutdown and during shutdown, ensuring that any invasive inspection on equipment is conducted to minimise down time. Co-ordinates conventional and specialised testing of pipe work, pressure vessels and structures. Determines repair requirements from inspection results. Informs Head of Inspection PS2/PS3 of any detrimental findings relating to any inspections or surveys conducted. Implements the relevant departmental, operational, and quality procedures. Review technical data, drawings and pipe work isometrics, outlines specific conclusions and recommendations.

Education
HND or BSc in Mechanical Engineering or Equivalent Possession of current International approved certification e.g. CSWIP/PCN achieved through approved formal training is a mandatory requirement. Should possess membership of a professional association applicable to trade/discipline and be computer literate. Approval shall be: • C.S.W.I.P 3.2 Senior Welding Inspector. • C.S.W.I.P /PCN Ultrasonic Testing Level II • C.S.W.I.P /PCN Magnetic Particle Inspection. • C.S.W.I.P /PCN Dye Penetrant Inspection. • API 510 & API 570 Authorized Inspector

Experience & Skills
Minimum of 8 Years experience in the Inspection Field of Static Plant, Structures Pipework and Pipelines during construction and installation, Pressure retaining Equipment assessments both on stream and during shutdowns, including recertification and testing of safety relief systems. Minimum of 5 Years shall have been spent at offshore locations. Must have thorough knowledge of codes & standards relating to fabrication and on-stream assessments of pressure vessels, piping, heat exchangers, storage tanks etc. Shall have experience in welding examinations. Sound understanding and implementation of Asset Integrity Quality Systems.

Qatar Petroleum is an integrated national oil company (NOC) responsible for the sustainable development of the oil and gas industry in Qatar and beyond.

Qatar Petroleum's activities encompass the entire spectrum of the oil and gas value chain locally, regionally, and internationally, and include the exploration, refining, production, marketing and sales of oil and gas, liquefied natural gas (LNG), natural gas liquids (NGL), gas to liquids (GTL) products, refined products, petrochemicals, fertilizers, steel and aluminum.
Qatar Petroleum is committed to contribute to a better future by meeting today's economic needs, while safeguarding our environment and resources for generations to come. Thriving on innovation and excellence, Qatar Petroleum is bound to the highest levels of sustainable human, socio-economic, and environmental development in Qatar and beyond.

For more information, please visit www.qp.com.qa