Core Group
Houston, Texas, United States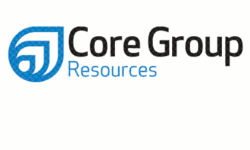 ---
Core Group Resources (www.coregroupresources.com) is one of America's leading IT recruitment companies. Founded by a service academy graduate, Core Group Resources expertise is unmatched in the Information Technology market for executive search, staffing, and expertise identification. For more information contact us 281 347 4700.

We are currently in the market for the following:

Our client is a leader in security/IAM technology and wants to add to their growing team to service Identity Access Management (IAM) software projects and solutions to Fortune 1000 companies. As a Senior Consultant, you will work with enterprise customers to implement and support SailPoint IIQ across a variety of industries. To be considered, all candidates MUST have a US Citizenship or Green Card.
Location: Remote, can be anywhere in the US but candidates living in the Northeast and Texas are preferred
Responsibilities:
• Customer requirements gathering, refining and analyzing
• Designing, architecting, building, testing and supporting SailPoint solution for customers
• Work with clients to plan SailPoint projects and transfer knowledge
Candidates MUST have at least 3 years of dedicated experience in:
• SailPoint IIQ (Compliance Manager and/or Life-Cycle Manager)
And 5+ years in large-enterprise environments working on:
• User Account Provisioning (JML use cases)
• User Access Certification/Compliance
• Password Management
Preferred Technical Skills:
• Java, JavaScript, JSP/Servlets, BeanShell, and SQL
• Web Application Server(s), XML, SPML, SOAP, REST, HTML
• Installation experience on Windows or Unix platforms of IIQ software
• Various databases (Oracle, Sybase, MSSQL, MySQL)
• LDAP Directories (including Active Directory)
• AWS and/or Azure cloud (desired but not required)
BS or better in Computer Science or Engineering
Knowledge of structured development methodologies
Team leadership and team interaction skills
Intangibles and soft skills:
• Excellent communication and customer relationship skills
• Successful interaction with sales team
NOTES:
• All work is currently being done remotely; post-Covid the expectation is for occasional travel to domestic customer sites, mainly on the East Coast
• Our client has been a SailPoint partner for several years and provides a dynamic career path
• This role includes continuing education and product training along with a highly competitive base salary plus a full benefits package. There is also opportunity to participate in an incentive bonus plan and tuition reimbursement.